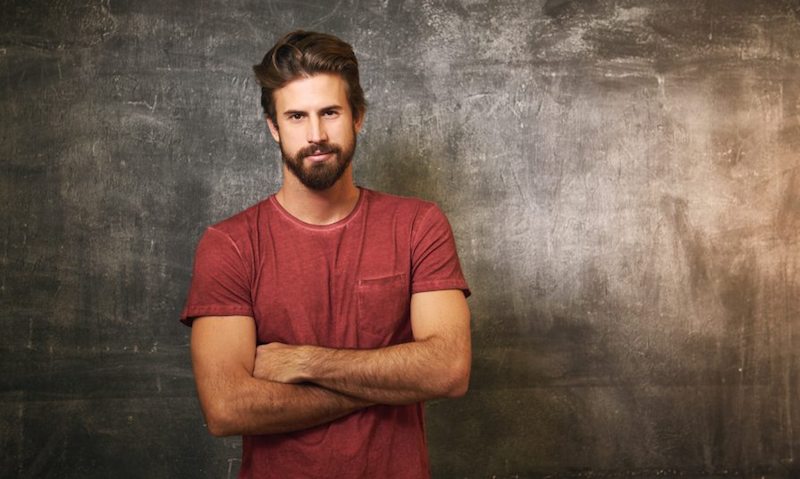 What you should focus on so you can remain centered, determined and outcome oriented, instead of being diminished and deterred when life brings you challenges, obstacles, setbacks, failures and hardships.
In this video coaching newsletter, I discuss three different emails from three different viewers. The first email is from a guy who, after finding my work and implementing what I teach, made a promise to himself to remain centered and not screw up with spectacular women like he had always done in the past. However, after doing great for the first two dates, he reverted right back to his beta male ways and got blown off by the latest dream woman he met.
The second email is from a guy who found out about my work from his brother, who credits my work with saving his marriage. They both grew up in a physically abusive household and are recovering beta males. He's amazed by the dramatic, positive way in which women view, respond and react to how he shows up as a man. The third email is from a woman who has finally had the courage to deny any more advances, for the past several months, from a guy she has been on and off again with over the past three years, who only seems to use her as a booty call and place holder until he finds the kind of woman he really wants. My comments are in (bold parenthesis like this below) in the body of their emails.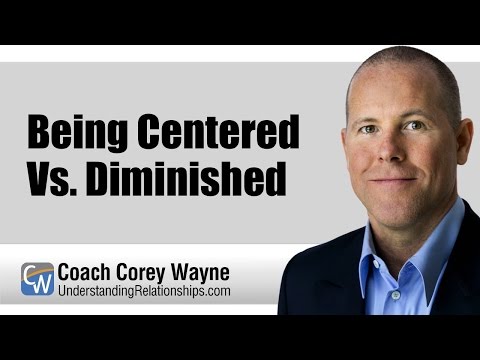 First Viewer's Email:

Hey Corey,

Long story short, I'm an average looking, good guy, I have a good job, I'm well liked and confident in most aspects of life. However, I'm a fuck up with women. (Think about what you said. That's a declaration to the universe, that is who you are. People will act consistently with who they view themselves to be, whether that view is accurate or not. If you believe you are a fuck up with women, you're going to act in ways that are congruent with that. If you recognize that, learn from your mistakes and exercise emotional control, you will get better.) I have one chick I hook up with on a regular basis. No feelings, no strings. No problems. (Obviously, you did everything right with this girl, because you really weren't that into her. It's easy to exercise emotional control when you don't have anything to lose.)

An amazing chick I met from work was all over me. I asked her out, and she was blowing up my phone. (If you don't know my book backwards and forwards, and you're not paying attention, you'll revert right back to your past behaviors. It's hard to overcome it, but you can do it with time and repetition.) I promised myself I wasn't going to do what I did in the past. This time would be different. In a span of 2 dates both went well, and after 3 weeks, I proceeded to fuck up in every way that I always do. (You behaved in ways that were congruent with how you viewed yourself to be. This is where knowing the book backwards and forward comes in handy. Otherwise, it's hard to undo that programming.) She saw through my insecurities like I was made of glass and blew me off. Where do I go from here? (You learn from it. Remember, people will do more to avoid pain than they will get gain pleasure. The next time you're in this situation, you should remember the pain of being blown off. Read my book 10-15 times. As a coach, I teach fundamentals. The idea is to try to get a little better every day. Focus on what you need to do in the present moment. When you see her starting to back off, you need to back off.)

Bob

Second Viewer's Email:

Corey,

First of all thank you for saving my brother's marriage. My brother recommended I read your book based on our parents raising us all as betas. After hearing his explanation of the changes in his life, I ordered your book. I'm in the middle of my 2nd read through.

A little background on me. I was a very aggressive ADHD kid. That scared the crap out of my parents who decided beating any hint of aggression out of me was the solution. (All that does is cause you to withdraw, get into your head, try to avoid your family and doubt yourself. You can either choose to let the fact that you came from that kind of a background destroy you and ruin your life, or you can look at it and decide to succeed, in spite of your parents.) I was raised to be the farthest extreme of beta male that anyone could imagine mixed with extreme low self esteem. I felt like I was worth less than a bag of dog food most of my life. (That's a choice and a belief. You chose to assign meaning to your life circumstance and background that was not very empowering to you.) I'm 40, divorced, financially forced to live with family and trying to put my life back together, or really together, for the first time. I have a case of depression so bad, my last 3 therapists were hard to convince that I have never attempted suicide. I know you're not a psychologist, but I'm not looking for that from you. (My job as a coach is to help you get what you want.) They haven't been able to help me. I'm sure you can picture how much all of that works as woman repellent.

When I apply the stuff from your book, it's like the whole world opens up to me. Opportunities at work open up, my self esteem goes through the roof, women go out of their way to be around me. (There are so few people in this world who are lit up from the inside. They march to the beat of their own drummer, and they don't care what people think.) I keep messing things up with women, but that's just because I'm only on my 2nd read through and haven't had enough time to fully internalize it all. Also, I'm still living in my sister's house, so I don't have anywhere to take a woman yet. (If it's important to you and it's emotionally compelling to you, you will find a way.) I am told by family they see big positive changes in me. I've come to realize the alpha my parents beat out of me is my real nature. (You chose to live your life according to their expectations and limited view of who they thought you were. Now, by reading the book and applying these things, you see through it and are living your life according to what makes you happy. That's what's important. The only way you'll be truly happy and successful in life is if you move towards the things you want, and you tune out all of the haters and people who are trying to hold you back and get in the way.) The aggression I had as a kid was the alpha in me that never truly went away. (It's inside all of us. All of us have masculine and feminine energy inside of us. It just depends on which one is more dominant and acting in ways that are congruent with your natural dominant essence. You basically put on a mask because of what your parents tried to force on you, and now you're taking the mask off and you don't give a fuck what people think.) I've been living my whole life in a state of mind that's against my true nature. My drive to go out and get what I want out of life was non-existent, and now it's powerful. (It's just simply because you chose to believe it wasn't in the cards for you, but now you have the operating system in my book, my articles and videos to show you how to go through life.) Women are acting very differently around me. It feels weird, I'm not used to all this, but at the same time, it feels so right.

I'm excited to see where I can take my life. I'm not going to let anything stop me anymore. (That's the way it should be. The more you can align with your truth and tune out the static from other people, the happier you're going to be.) I will keep you updated on my progress.

Thank you for sharing your knowledge,

Bob

Third Viewer's Email:

Hey Coach Corey Wayne,

I would like to get some one-on-one email coaching. Please advise of the price. Also, see my email below. (If you'd like to get Email or Phone/Skype Coaching, go to the Products page on my website, and choose whichever one is best for you.) Please let me know the cost? I have been following you for some time now. I believe in your method, and I am sure it really works for men. Most of your information is related to a male. I try to switch the roll and use the same method. (Really, what I teach is not so much for guys only. It's really human nature, what men and women naturally and emotionally respond to. When you understand that, and you understand how your own beliefs and your own model of the world affects how you show up in life, then you're the master of your fate.)

My situation is similar to a lot of what you speak about. I have an ex that I was dealing with off and on for 3 years. When I met him, he had just broken up with an ex. I did not know that at the time of meeting him. However, I soon figured it out. It took him a while to really commit to just me. He kept saying he wasn't ready for a relationship, lesson learned. (Remember what Maya Angelou said, "When someone tells you who they are, believe them." Thích Nhất Hạnh also said, "You must love in such a way that the person you love feels free." You must give them the freedom to choose you or not. You don't want somebody who is sitting on the fence and can't make up their mind about you. You want somebody who would jump fences to be with you. If they don't think you're worth it, why waste your time with them?) Throughout the relationship, he went back and forth between his ex and me. Now I truly feel like this guy does have true feelings for me. His ex and I are completely different, and I believe he needed something that both of us have. (If he's vacillating back and forth between you and her, he's being a pussy.) They went back and forth so many times, and that's why I always remained his friend. (That's part of the problem. You enable his behavior by allowing him to bounce back and forth. If you love, value and respect yourself, and a guy's bouncing back and forth and doesn't have his shit together, you shouldn't be enabling his behavior by continually taking him back and hoping things are going to be different. You're evolving, and he's staying the same. The key is to let that go, so you can create a space for somebody new to come in and fill.) I never thought they were strong enough to hold their relationship. I believe when someone leaves a man, it sticks with them. His ex left him, (Women don't dump men they are head over heels in love with), and I don't believe he ever got over that. (Remember, rejection breeds obsession. It wasn't his choice. We tend to want what we don't have. It doesn't sound like he's done any work on himself to get any better and fill in his knowledge gap. That's why he's not getting any better, and that's why he's constantly bouncing back and forth between you and her.) Also, they have a son together, and I believe since this man had two other failed relationships that led to a baby, he didn't want to have a third. I've always been someone he could just talk to and would give him advice. (You are allowing yourself to be his backup and place holder. When you value and respect yourself, you won't be anybody's backup.) He and I are the same age, and his ex is much younger.

I finally had enough of his disrespect and decided to end the relationship 6 months ago. I believe I put too much into the relationship, and he was not putting in anything. (It's important to notice when the other person is not putting in the effort. At some point you have to realize it's just not going to happen. It's not your job to fix him and wait and hope he gets better. You should go find yourself with somebody who is growth oriented like you are and who has high standards. Successful couples who stay together long term communicate.) Because I wanted the relationship to work, I dealt with a lot. (No amount of you wanting it to work is going to make it work, especially when this guy's not willing to fix what he needs to fix.) During this 6-month break up, I allowed him to keep leading me on, thinking he wanted to work things out. (That's why you always look at what people do, not what they say.) I was thinking he wanted to change to make things better. (You were hoping he was going to change, but you were ignoring reality.) I later figured out, all he wanted was sex, or as you say, "have fun and hook up." Well, it took me a while to figure out that this man just wants sex, and he is not trying to provide me with what I need and what I always stressed to him what I am looking for at my mature age of 40. (Better late than never.) Again, I believe he would play my weakness for him and use it to his advantage. (You enabled his behavior by putting up with it and allowing him to come back into your life.)

I am happy but sad to say, I have not given into him for almost two months now. This is a complete change for me. However, he has been calling trying to hook up. (The reason he hasn't given up and gone away is because you always take him back.) I have expressed to him that I am not interested in being his booty call, not now, not ever. (Once you take your power back, he no longer has any power over you to manipulate you.) I never ever call him, and I do not always reply to his text messages. (I would just say, "I wish you all the best, but you can never offer me what I want. You need to let me go so I can move on with my life and find the kind of person I really want." Then, just block his number.) Every now and again, I may reply if the text doesn't sound like he wants to just hook up. If he is just saying hello, I will reply. (He's not texting you just to say hello. He's trying a thousand different ways to get you to cave.) However, at the end of the texting it always leads back to, "Can I see you at your house." I reply, "No, you cannot come over my house. I am not having sex with you," and we will not speak for another two or three weeks. (It's time to cut the chord and let him go.) If he calls my phone and I answer, I cut the conversation off and let him know I am busy. (Why bother answering?)

Now, will this man give up? (Every time you answer the phone, you give him hope.) I can't believe after being together off and on for 3 years, with us around our family, going on trips, damn near living together that this man is a complete a-hole. He never put in a complete 100%, (And he never will. That's all you need to know), but I always stressed this to him. You get in what you put out. Maybe he was buying time with me in hopes that him and his ex will get back together. That's why I'm confused. (When you're confused, that means you're about to learn something.) I am completely out of your life, you can do what you want to whomever, and you're on my line???? (You've got to cut him out all together.)

I know me walking away and never looking back will help me in the long run to get what I am looking for. I know this guy misses me, but I don't know if it's enough for him to return as the man I need him to be. (It's not going to happen. Trust me. It's already been three years. That's three years you could have been dating somebody else. Don't respond to him anymore, and eventually he'll get the message.) Throughout our relationship I helped him a lot with court matters, resume, jobs, friends that passed away, a listening ear, we had fun together and the sex was great. (You were his therapist and his mommy. You tried to save him and fix him. You should read up on codependency behavior.) However, what do you think? (He's out of there!) Will a man just keep trying to get sex from a girl that bluntly told him she is not looking for just a sex partner? (When you respond to his calls, you're giving him hope that you'll come back.) Or is he just trying to keep me on his radar? I have expressed to him how I feel, and he knows that I have deep feelings for him. He has always been aware. The only difference is, he can no longer feed me with bull crap just for his own self-fulfillment. This has worked for him in the past with me. I think for so long, he took my feelings for a weakness and used that to have sex with me. I hope that he is just not that cruel and heartless. (You've just been too weak to stand up to him. You need to focus on the kind of man that you want. Make a list of Pros and Cons of dating him, and review your list every day. You can purchase the Knock Knock Pros and Cons list on Amazon.com)

What are your thoughts? (Focus on your outcome, having positive expectations. Love yourself enough to move away from a guy like this, and focus on the kind of person you want to attract. What you focus on tends to expand in your life.) Should I continue to stop communicating with this guy? (Yes.) If he truly wants to be serious with me, will he give me what I am asking for? (No.) If he does not really want me, will he just stop trying, (He'll only stop trying when you cut him off for good and stop responding permanently), especially since he knows I know all of his games and tactics? (It's time to move on with your life. You deserve better, but you're not going to get better until you're 100% congruent with your desired outcome and what you want in life.)

Jessica
Get the Book "How To Be A 3% Man"
How to Be a 3% Man
Audiobook | FREE**
How to Be a 3% Man
Audiobook | $19.95
How to Be a 3% Man
Audiobook | $19.95
*Amazon and the Amazon logo are trademarks of Amazon.com, Inc. or its affiliates. As an Amazon Associate I earn from qualifying purchases. **Free with a new Audible.com membership
How to Be a 3% Man
Kindle eBook | $9.99
How to Be a 3% Man
iBooks eBook | $9.99
How to Be a 3% Man
Lulu eBook | $9.99
*Amazon and the Amazon logo are trademarks of Amazon.com, Inc. or its affiliates. As an Amazon Associate I earn from qualifying purchases.
How to Be a 3% Man
Paperback | $29.99
How to Be a 3% Man
Hardcover | $49.99
How to Be a 3% Man
Paperback | $29.99
How to Be a 3% Man
Hardcover | $49.99
*Amazon and the Amazon logo are trademarks of Amazon.com, Inc. or its affiliates. As an Amazon Associate I earn from qualifying purchases.
Get the Book "Mastering Yourself"
Mastering Yourself
Audiobook | FREE**
Mastering Yourself
Audiobook | $24.95
Mastering Yourself
Audiobook | $24.95
*Amazon and the Amazon logo are trademarks of Amazon.com, Inc. or its affiliates. As an Amazon Associate I earn from qualifying purchases. **Free with a new Audible.com membership
Mastering Yourself
Kindle eBook | $9.99
Mastering Yourself
iBooks eBook | $9.99
Mastering Yourself
Lulu eBook | $9.99
*Amazon and the Amazon logo are trademarks of Amazon.com, Inc. or its affiliates. As an Amazon Associate I earn from qualifying purchases.
Mastering Yourself
Paperback | $49.99
Mastering Yourself
Hardcover | $99.99
Mastering Yourself
Paperback | $49.99
Mastering Yourself
Hardcover | $99.99
*Amazon and the Amazon logo are trademarks of Amazon.com, Inc. or its affiliates. As an Amazon Associate I earn from qualifying purchases.
Coach Corey Wayne Merchandise
If you have a question you would like me to consider answering in a future Video Coaching Newsletter, you can send it (3-4 paragraphs/500 words max) to this email address: Questions@UnderstandingRelationships.com
If you feel I have added value to your life, you can show your appreciation by doing one of the following three things:
Make a donation to my work by clicking here to donate via PayPal anytime you feel I have added significant value to your life. You tip your favorite bartender, right? How about a buck... $2... $3... $5... $10... $20... what ever YOU feel its worth, every time you feel I have given you a good tip, new knowledge or helpful insight. Please feel free to donate any amount you think is equal to the value you received from my eBook & Home Study Course (audio lessons), articles, videos, emails, newsletters, etc.
Referring your friends and family to this website so they can start learning and improving their dating and relationship life, happiness, balance and overall success in every area of their lives too!
Purchase a phone/Skype (audio only) coaching session for yourself or a friend by clicking here. Download the Amazon.com Kindle version of my book to your Kindle, Smartphone, Mac or PC for only $9.99 by clicking here. Get the iBook version for $9.99 from the iBookstore by clicking here. Get the Audio Book for FREE $0.00 with an Audible.com membership by clicking here or buy it for $19.95 at Amazon.com by clicking here. Get the iTunes Audio Book for $19.95 by clicking here. That way, you'll always have it with you to reference when you need it most. Thank you for reading this message!
From my heart to yours,

Corey Wayne
Author, Speaker, Peak Performance Coach, Entrepreneur
"Failure is an opportunity to begin again more intelligently by learning from your mistakes, adapting your approach, modeling what others do that makes them successful and taking action based upon the lessons learned from your previous failures. Successful people know failure is a necessary, unavoidable and essential component of mastering anything you want to become great at. Unsuccessful people use failure as an excuse to quit and give up. Trials, tribulations, hardships, setbacks, challenges and obstacles are the friction that will polish you into a finely tuned instrument of success, mastery and manifestation; much like gems are made valuable by polishing with abrasives." ~ Coach Corey Wayne
Click Anywhere on Today's Instagram Image Below & You'll Be Taken To My Instagram Page. When you get to my Instagram page, click the "Follow" Button so you can follow me on Instagram. I upload several new Instagram photos per week.