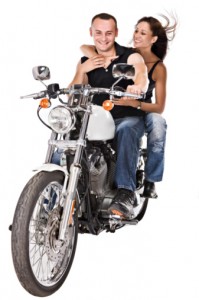 How to finally let go of someone you blew it with so you can open yourself up to create a space for someone new and better to come into your life. Why choosing to stay stuck in past prevents you from creating a new and compelling future with someone amazing.
In this video coaching newsletter I discuss two emails from different viewers. In the first email the guy talked a woman right out of liking him. Months later he is still hung up on her. The worst part? He never even met her! He literally talked her right out of liking him and meeting him. He writes in asking how he can get her back. WTF?
In the second email the viewer originally found out about my work after breaking up with his girlfriend. He let her go and has been applying what I teach with great success. He recently returned from a vacation with his friends and hooked up with several beautiful women on his trip. He says it was the best holiday he ever had in his life!
RECOMMENDED PRODUCTS
"When we stay stuck in the past in what was or what we have lost, we deny ourselves the gift of creating something magical with someone new. Self love and self respect means having the guts to let go of the past and embrace your future. When we stay stuck in the past we are consciously choosing to deny ourselves a better future because deep down we feel we don't deserve one. It then becomes a self-fulfilling prophecy when we regret what was and no longer is, which causes nothing to change. When nothing changes we continue to suffer because we consciously choose to believe by staying stuck in the past that we don't deserve to be happy. Moving on to a better tomorrow is a conscious decision. When is NOW a good time to decide?" ~ Coach Corey Wayne