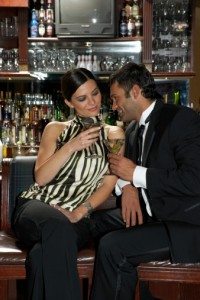 How to effortlessly meet people and get invited to social functions and events so you can put your dating life on autopilot where men want to be your friend and women want to hook up with you.
In this video coaching newsletter I discuss two emails from different viewers. In the first email the viewer got dumped by his girlfriend when she went off to college. She has been contacting him, but he's too focused on trying to lock her down instead of simply hanging out, having fun and hooking up to get anywhere other than being jerked around. I tell him what he needs to do to get some new options so he's no longer so fixated on his ex who now lives three hours away from him.
In the second email I discuss what the viewer can do to tweak his social interactions with women and other guys so he can get dates, become popular, start easily making new friends and get other people to ask him to hangout and have a good time to improve his social life. You can use the subtle tweaks I suggest to create a fun filled social life full of new experiences and people.
RECOMMENDED PRODUCTS
"Like attracts like. People who like the same kinds of things tend to like each other. If you are single and want to meet other single people who are looking to have a good time socially or hook up, you have to live and hang out where similar like-minded people are highly concentrated. Then, no matter where you go it will be easy to strike up conversations in elevators, the grocery store, etc., because you will constantly be around and interacting with other single people who have similar goals and values. Your conversations will flow better and members of the opposite sex will be eager to interact with you and help you succeed socially and sexually." ~ Coach Corey Wayne