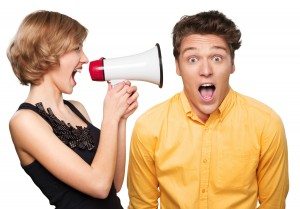 The importance, art and skill of understanding how to make other people feel heard and understood, and how mastering this can help you in all of your personal and professional interactions with other people.
In this video coaching newsletter, I discuss an email from a viewer who is a police officer. He found out about my work after his girlfriend of six months suddenly dumped him seven months ago. He tried begging, pleading, using logic and reason and the standard nice guy approach, which obviously did not work. He shares several success stories of how my work has helped him in his romantic life and his life at work to diffuse difficult situations. He regularly has hot female nurses he encounters while on the job flirting with him, hitting on him and contacting him outside of work.
He shares how great things are with a new woman he is dating who is a little bit of a tomboy, but now she wears dresses (which she has never done for any man before), looks extra sexy, feminine and submissive. He also shares how he was able to use the communication skills he learned from my book to connect with and influence a suicidal woman to voluntarily go to the hospital with him to get checked out. His ex girlfriend is also contacting him and wanting to get together again. He has truly become the masculine king of his kingdom. My comments are in (bold parenthesis like this below) in the body of his email.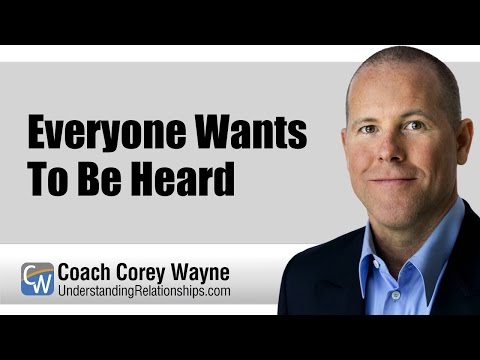 Hey Corey!

How's it going? Fuckin' awesome here too! Lol. No questions here, just an email to say thanks for the value that you've added to my life and others that follow you! This is a longer email, but it's worth the read! I'd love to see a YouTube video also.

Here's my story… I'm 30 years old, I have a 6-yr old daughter, I'm a police officer, and I started a t-shirt brand about a year and a half ago. About 7 months ago, my girlfriend of 6 months broke up with me suddenly. I thought all was well, however I was wrong. I did a lot of things wrong with her and some things right on accident. Obviously, when she broke up with me, via breaking dates and ignoring my texts, I was devastated, so I acted like a little bitch, got pissed off, over pursued, begged, explained to her logically why I was good, blah blah blah… all the standard nice guy stuff. Of course, this same situation had happened to me a lot before. (I know what that's like dude. That used to be my life too.) I was sick of it and wanted my ex back, so I searched for directions. I went to YouTube and ended up finding one of your videos. I found some other guys that gave similar advice, no contact, etc., but you explained WHY these things work. (I don't just teach techniques. I teach why people do what they do.) I instantly connected, because I'm a police officer and deal with human behavior EVERY DAY. But like most police officers, I didn't connect it with personal matters and didn't understand WHY people actually act like they do. My mind was blown! Simply understanding feminine and masculine energy has put me several steps above my co-workers. (Good. When are you going to become Chief of Police? We need guys like you running shit. We're counting on you.)

At work, one of my areas of interest is mental illness. I've applied your principles with victims of domestic violence and mental illness, and it has worked wonders! In one instance, there was a lady we will call Jessica. Jessica was very intoxicated and called the police stating she wanted to kill herself. (When someone does that, they are reaching out for help. She really needed love.) Her husband had died, and she was an alcoholic. However, she did not want help from the police. Surprising right? The other officer kept asking questions like a normal officer would, gathering info for a report. I watched her cross her arms, to create a barrier over her emotional center, as she yelled "get the fuck out of my room!" With the end in mind, I started asking her questions like, "What do you like to do for fun?" and "Why are you so sad?" (This is the kind of thing a friend would ask, which made her feel you really cared.) She talked and talked and talked, as her arms started to uncross. The other officer grew impatient as he interjected and said, "Do you want to go to the hospital?" Her arms crossed again as she said, "I'm not going anywhere motherfucker!" Then, I told him to shut up. Lol. I told her to "tell me more" and asked, "Do you want my advice or just want me to listen?" (Very good. You must have seen my article and video, "How To Communicate With Women Effectively.") Her eyes lit up as she said, "I just want you to listen." (That's all she really wanted. She didn't really want to kill herself.) "Go on," I said. She rambled on for a couple minutes until she asked what to do. I said, "Do you want my advice?" She said, "Yes Please." (You created rapport by asking questions and listening.) Then I said, "I think you should consider going to the hospital and being mentally evaluated." She said, "I think you're right. Let me get my shoes. I like you. (It just takes a little bit of time to give a shit about somebody else. When you listen to other people, it makes them like and trust you.) Now get that motherfucker away from me!" and pointed to the other officer, who was never rude to her, I might add. Obviously, during her ranting/venting she gave us enough info that required us to take her to the hospital for an evaluation. However, I think she might have thought she had the choice. (You are a great fucking salesman, my friend.) Now I've shared your principles with a local mental health psychologist, and have blown her mind as well. But enough about work. (That's awesome. Great fucking job.)

In my personal life, since the breakup, I've applied your principles of simply acting like myself and being awesome. I've never really struggled with women, but now it's crazy! The best analogy that I can think of is, before your book, I knew how to play football and get to the touchdown… eventually. After your book, I'm calling the plays and know exactly how to score the touchdown every time! Confidence! Here's the problem, it almost feels like cheating, (It's your birthright to know these things), because you can literally predict a girl's response before she makes it. At work, we go into the ER a lot and see a lot of hot nurses, a target rich environment. Obviously, I'm not going to ask out a bunch of women while I'm at work. (Tell them to give you a call, and give them your number.) However, I will be playful and poke fun while making eye contact and still showing indifference, and I do this with all women there, young or old. (That's smart. If you flirt with all of them, you will create allies.) The side effect is, these hot nurses, mostly younger ones or my age, and some married, will follow me around and bug me while I'm trying to do my paperwork. Then when I leave, it NEVER fails. I'll receive a friend request on Facebook, which often times leads to their rejection, because I really don't have time for all of them. Lol! Dammit Corey, it's almost a curse! I've literally had to reject more girls than I've ever dated! A guy has to have standards. (Of course. I don't want you dating some mediocre girl. You want somebody who knocks your socks off.)

A good comeback I had one time, while on a date with a girl that was a hairdresser was, I have a shaved head, slightly balding but sexy. We were talking about hair or something, and she said to me, "Yeah, but it's not like you have any hair anyway." I said, "Honey, don't be mad just because you're a hair dresser and you cant have your way with me!" HA-HA! (That's a good comeback dude.)

Let me tell you about the current awesome girl that I'm dating. I'll call her Samantha. She's 26 years old. She is a lot like me, (Like attracts like. People who like the same things tend to like each other), very patient and not insecure. One thing I've noticed is, she comes from a loving family, and she cares about her dad a lot! (It sounds like you may have a winner, my friend.) Here's where it's interesting. She works at a car dealership. She works on cars and works with a lot of men. She is slightly tomboyish. I've known Samantha for a couple years, and I thought she was cute, but she was with someone, so it never even crossed my mind. Then I broke up with the girl that I was dating about 3 months ago, because she was very insecure, even though she was hot and career driven. It was like a day later Samantha added me on Facebook. Hmmm… what a coincidence. (Isn't that amazing?) I sent her a message, and I acted dumb and said, "Do I know you from somewhere?" She automatically had to prove to me how she knew me. I ended up saying a couple messages later, "Hey, I'd like to invite you out for some drinks. When are you free?" She said, without hesitation, "I'm free Tuesday." I said, "Great. Send me your address, and I'll pick you up at 7:00." She said a little bit later, "To be honest with you, I've never had a guy pick me up. Would you rather me meet you somewhere?" I said, "Poor girl. How's a guy supposed to open the car door for you if we meet somewhere? Lol. I'll pick you up at 7:00. Sound good?" Now I didn't tell her where we were going, even though she asked. I just said, "I don't like ruining surprises." We went out and had a great first date. We went to the casino after dinner, and before we could leave the parking lot, I said, "Are you going to get over here and kiss me, or not?" YOU MUST TAKE ACTION TO GET ACTION! Feel free to use that one. I made it up. She pounced on me! Needless to say, I was invited in to her place for some indoor Olympics with little to no effort by me! (Just like Adam Carolla said, "When a woman likes you, the doors start opening and all you have to do is walk through them.") Listen to this… by week 3 or 4, Samantha bought a dress for one of our dates. She said to me, "I never wear dresses, but there's just something about you that makes me want to wear one." Interesting! She now goes tanning and works out all the time. (She's happy, she's in love and she wants to take better care of herself to look hot and sexier just for you.) She says she just wants to look hot when I rip her clothes off!

Now, during these last couple of months, my ex has gotten back in touch. She does 100% of the pursuing, even though I basically blow her off, because I've come to realize, even though I didn't believe you at first, (Even if you think I'm full of shit, if you just apply the things that I teach, you'll see that they work), she just isn't all that great to begin with. She's hot, but she's a liar, very insecure and a hot mess. (I dated plenty of them. You can have a lot of fun, but they are not good girlfriends and certainly not wife material.) I love her, but she's not worth the trouble. With that being said, even if things don't work out with Samantha in the end, I KNOW I'll have another great girl that sees my value waiting to get to the front of the line. I've been able to balance the nice guy behavior with the asshole behavior.

Corey, I'm sorry for the long email, but you needed to know this. You've helped me change my personal life, police work and my business! Your work has also helped me understand my daughter better, so she doesn't marry a douchebag one day.

I have only read your book 3 times. Don't be mad! However, I was interrupted because I reading "The 7 Habits of Highly Effective People," by Stephen R. Covey twice, "How To Win Friends and Influence People," by Dale Carnegie, and "80/20 Sales and Marketing," by Perry Marshall. I have also recently discovered the works of Simon Sinek. Thank you Corey for being awesome!

HINT, HINT… AUDIOBOOK!!! Come on, Man! (Someday, I'm going to do an audiobook. Most people don't read many books, but my book should be one book that you read 10-15 times. This is one of the most important things you can do for yourself, so you don't have to suffer from the kind of bullshit that the rest of us have suffered through.)

Bob
Get the Book "How To Be A 3% Man"
How to Be a 3% Man
Audiobook | FREE**
How to Be a 3% Man
Audiobook | $19.95
How to Be a 3% Man
Audiobook | $19.95
*Amazon and the Amazon logo are trademarks of Amazon.com, Inc. or its affiliates. As an Amazon Associate I earn from qualifying purchases. **Free with a new Audible.com membership
How to Be a 3% Man
Kindle eBook | $9.99
How to Be a 3% Man
iBooks eBook | $9.99
How to Be a 3% Man
Lulu eBook | $9.99
*Amazon and the Amazon logo are trademarks of Amazon.com, Inc. or its affiliates. As an Amazon Associate I earn from qualifying purchases.
How to Be a 3% Man
Paperback | $29.99
How to Be a 3% Man
Hardcover | $49.99
How to Be a 3% Man
Paperback | $29.99
How to Be a 3% Man
Hardcover | $49.99
*Amazon and the Amazon logo are trademarks of Amazon.com, Inc. or its affiliates. As an Amazon Associate I earn from qualifying purchases.
Get the Book "Mastering Yourself"
Mastering Yourself
Audiobook | FREE**
Mastering Yourself
Audiobook | $24.95
Mastering Yourself
Audiobook | $24.95
*Amazon and the Amazon logo are trademarks of Amazon.com, Inc. or its affiliates. As an Amazon Associate I earn from qualifying purchases. **Free with a new Audible.com membership
Mastering Yourself
Kindle eBook | $9.99
Mastering Yourself
iBooks eBook | $9.99
Mastering Yourself
Lulu eBook | $9.99
*Amazon and the Amazon logo are trademarks of Amazon.com, Inc. or its affiliates. As an Amazon Associate I earn from qualifying purchases.
Mastering Yourself
Paperback | $49.99
Mastering Yourself
Hardcover | $99.99
Mastering Yourself
Paperback | $49.99
Mastering Yourself
Hardcover | $99.99
*Amazon and the Amazon logo are trademarks of Amazon.com, Inc. or its affiliates. As an Amazon Associate I earn from qualifying purchases.
Coach Corey Wayne Merchandise
If you have a question you would like me to consider answering in a future Video Coaching Newsletter, you can send it (3-4 paragraphs/500 words max) to this email address: Questions@UnderstandingRelationships.com
If you feel I have added value to your life, you can show your appreciation by doing one of the following three things:
Make a donation to my work by clicking here to donate via PayPal anytime you feel I have added significant value to your life. You tip your favorite bartender, right? How about a buck... $2... $3... $5... $10... $20... what ever YOU feel its worth, every time you feel I have given you a good tip, new knowledge or helpful insight. Please feel free to donate any amount you think is equal to the value you received from my eBook & Home Study Course (audio lessons), articles, videos, emails, newsletters, etc.
Referring your friends and family to this website so they can start learning and improving their dating and relationship life, happiness, balance and overall success in every area of their lives too!
Purchase a phone/Skype (audio only) coaching session for yourself or a friend by clicking here. Download the Amazon.com Kindle version of my book to your Kindle, Smartphone, Mac or PC for only $9.99 by clicking here. Get the iBook version for $9.99 from the iBookstore by clicking here. Get the Audio Book for FREE $0.00 with an Audible.com membership by clicking here or buy it for $19.95 at Amazon.com by clicking here. Get the iTunes Audio Book for $19.95 by clicking here. That way, you'll always have it with you to reference when you need it most. Thank you for reading this message!
From my heart to yours,

Corey Wayne
Author, Speaker, Peak Performance Coach, Entrepreneur
"Everything human beings do is either to get love or to give love. By asking questions and taking a sincere interest in other people to find out their hopes, dreams, challenges and desires, you will make people feel like you really care about who they are as a human being. This will cause them to like and trust you, and to see you as an ally and a friend. When people feel heard and understood, they feel significant, important, valued and appreciated. This causes them to uncross their arms, relax and adopt a body language and physiology that is open to you. Therefore, when you see someone cross their arms, it means you need to speak less, ask questions and listen more." ~ Coach Corey Wayne
Click Anywhere on Today's Instagram Image Below & You'll Be Taken To My Instagram Page. When you get to my Instagram page, click the "Follow" Button so you can follow me on Instagram. I upload several new Instagram photos per week.