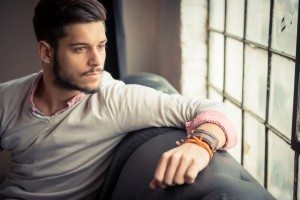 The importance of mastering pickup, dating and relationship skills, and how having a knowledge gap in any of them can lead to women you are dating long-term losing interest and perceiving you as a game playing, emotionless zombie.
In this video coaching newsletter, I discuss an email from a viewer who ignored my instructions to read my book 10-15 times. He obviously read it no more than maybe once or twice, and only focused on learning some basic pickup and dating skills so he could get laid. He says about a year ago, he started dating a really beautiful woman. Because things started off so passionately, with great sex, he incorrectly assumed he did not need to spend any time learning communication or relationship skills. This led to him more or less acting like an indifferent, game playing, emotionless zombie when he was with her. After a year of dating, and her only referring to him as her boyfriend once after a month of dating, they never discussed exclusivity afterward. Recently, she told him she did not want a commitment and was more of an open relationship type of woman. Apparently, she has been dating other men, but he has not been dating other women. He initially acted like he did not care. Then the next day, he told her he needed some time to himself in an attempt to manipulate her. He says hanging out, having fun and hooking up did not work in his case. I tell him what the real cause of his troubles is and what he should do differently going forward. My comments are in (bold parenthesis like this below) in the body of his email:
Hi Corey,

I'd like to ask you if there's anything you can spot on my case. I really feel I've done my best with a girl and didn't get what would be normally expected. (The only reasons you're not going to get the results I talk about in my book are if you don't apply what I teach properly, or if the girl is a fruit loop.)

I started dating this gorgeous girl about 1 year ago. We got along really well, great vibe, lots in common, amazing sex, and after 1 month, she started calling me "boyfriend." I didn't pay much attention to that. (If you had known the book, you would have asked the questions. Take a sincere interest in who this woman is. If you're trying to get a girlfriend, you can't be an emotional zombie.) I already knew your material and NEVER chased her or acted needy. (If you really knew the material, you wouldn't be writing this email in the first place.) We dated regularly every weekend, made trips with friends together, I got introduced to all of her family and friends and vice-versa. (You shouldn't be going on trips and meeting her family unless you are exclusive.) Even though I never pushed her into a relationship, she never talked about exclusivity either. (She did start referring to you as her boyfriend, and that's the time to have the conversation.) Last week, she brought the subject up saying she didn't want a commitment and would always prefer to have open relationships. (When a woman tells you something like this, it means she's losing interest.) Her ex was an ass to her, and she got depressed for several months, so I can kind of understand she's not emotionally available yet. (Dude, you've been dating this girl for a year.) I acted cool to that, (In other words, you acted indifferent. You have to ask questions, not just make assumptions like this), but said I wasn't seeing other girls, and if she were seeing other guys, I would see other girls too. (It creates rapport when you take a sincere interest in the person you are in relationship with. Now you're acting like a cold zombie, so she's backing away and deciding you're not boyfriend material.) She said she had gone out with other people, and I still acted cool. (She doesn't think this relationship is going to go anywhere. Her attraction is starting to go away, because she thinks you don't care.) On the next day, things didn't digest well in my gut, and I met her up and told her I needed some time to myself, to which she said "fine." (When a woman says "fine," she's not happy about something, but again you acted like you didn't care.) Again, I acted super cool, she came for a goodbye kiss twice, and I kissed her. It's now been 1 week, and we haven't spoken since then. She texted me a couple times with things like, "Hi, how are you," to which I replied, "All good." (Now you're being even more of a cold fish. As my book teaches, when a woman reaches out to you, you assume she wants to see you, and you make a date. Hang out, have fun and hook up.)

All I can say is, I was available whenever she wanted to meet up. Your tip of always making an opportunity for sex to happen didn't work, (It works fine, and you were getting laid), and in this case, I should have turned her down a few times and mistreated her a little, (Dude, there's nowhere in my book where I teach to mistreat a woman), in order for her feel insecure and want me more. (Women are not robots. They're thinking, feeling human beings.) As I didn't, she took me for granted, and attraction definitely faded away. In the beginning, it was around 85%, and lately I feel she's had a 70% level of attraction to me. (When you noticed her attraction going in the wrong direction is when you should've picked the book up and said, "maybe I missed something." You have to communicate with a woman, but instead, you acted like a totally cold, emotionless zombie, like you didn't care.)

Regards,

Bob
RECOMMENDED PRODUCTS
"You always need to know and focus on your outcomes and goals in your personal and professional life. Most people tend to get carried away by their emotions and feelings and start projecting their fantasy onto people, while they ignore their reality. This leads to tremendous suffering down the road and painful breakups once they realize they do not share the same goals and values as the people who they were in relationship with. As hard as it can be sometimes, we MUST see people and our life's circumstances for who and what they really are, instead of better than they are, in order to make smart choices and the right decisions." ~ Coach Corey Wayne
Click Anywhere on Today's Instagram Image Below & You'll Be Taken To My Instagram Page. When you get to my Instagram page, click the "Follow" Button so you can follow me on Instagram. I upload several new Instagram photos per week.