This is a recent email from coaching client of mine. He is very successful and confident as a man. So its very natural and easy for a man who is happy and content with his purpose/career in life to make changes to how he approaches and handles his interactions with women. He has just knocked it out of the park with a total "10" and now I want him to build upon that success and understand what he (and you) is truly capable of.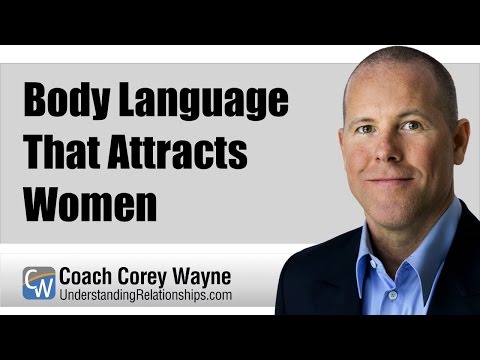 You are seeing a guy just as he is realizing that he now has choices with women. Women that are out of his league. After his email, I explain and reveal the secrets to how to get three girlfriends & have threesome's, foursome's etc. To live like Hugh Hefner does, except that you will have women in your life who are actually there because they love you. Not because you will make them famous or launch their careers. Here's his email with my comments (in brackets like this):
Hey Corey,

I hope you are enjoying your week.  Just wanted to give you a quick update.

I got back from visiting Jennifer in Italy.  Overall, I had an awesome time!  I mostly spent nights with her 🙂 as she was working during the day for the majority of the time I was there.  Doing my own thing during the day and seeing her at night allowed a good balance.  I spent time with her during the day on the weekend, visited the leaning tower of pizza (LOL) and some cafes, went to some parks, etc. (good job dude).

We had dinner a few times with some of her friends, which I didn't particularly like, but I enjoyed good food and wine and stayed positive for the most part.  Her friends are all very positive, motivated people and it was good to be immersed in that atmosphere (like attracts like).

So it happened that she was having her period the entire week.  You believe that?  I spent the first 5 nights in bed with her, caressing, kissing, but no sex.  I really enjoyed that, but enough was enough (Yes! I told you! Sex has to be YOUR fault… and… it was).  The last night, despite her still having her period, we made love (redwings!).  It was pretty incredible in my opinion.  It definitely took some time getting her comfortable.  I applied what you mentioned: 2 steps forward, 1 step back; and eventually we made love (that's how you slowly break down her barriers. When she throws up resistance, you back off a little only to make another attempt a few minutes later after talking some more).  I enjoyed seeing her open up physically and emotionally (that is what God designed us men to do with women).  She became more vulnerable than I had ever seen her before (because you made her feel comfortable and safe).  It was easy to be playful in bed with her (we're all little kids still when it gets right down to it).

She left for work the last morning and I left her a small note thanking her for a great week.  I hid the gift and gave her a hint in the note where it was (he made a little dream-catcher thing by hand. It violates the principle that you don't buy gifts unless she is your girlfriend. However, I let it slide because he has been doing almost everything right).  I was trying to make it fun for her to discover it (cats are curious).  Throughout the course of the week I made it a point to surprise her, a candle here, a piece of chocolate there.  Maybe I overdid it (probably), I was kind of experimenting (easy grasshopper).  She seemed to enjoy it though.  I did my best to focus on having a good time with her and keeping it light (perfect, textbook).

I will admit, I struggled every so often maintaining conversation with her (ask questions instead of maintaining conversation).  There is so much to learn about her, but I struggle with finding the words (just ask about things that sincerely fascinate you about her).  I can tell that concerns her a bit (yes, because she is picking up on your not acting natural about silence or pauses).  She is certainly an extrovert and I am extremely introverted (not when we are talking, you seem pretty outgoing to me).

She has sent me several texts, emails and a voicemail within the 24 hours of leaving France saying she missed me, etc, so I take that as a good sign (BINGO!).  I sent her a text when I arrived home, told her I missed her too (less is more).  She mentions seeing each other in a few weeks when she is in the States (good, make definite plans then).

Just wanted to thank you again.  Without your help, I would not have had these experiences (you applied what I teach. Therefore, you got the expected result).  I have never had that much fun, especially with a woman (It is your birthright).  Truly fulfilling (that's what happens when you follow your heart).

Talk more on Tuesday (we're actually scheduled for Thursday chief) during the call.

P.S.  I brought your book along.  I read it on the plane to France and then back to the States.  Unfortunately for me, I left it on the plane.  Consider it an international referral.  Maybe you'll get an email from a French guy in the near future.  Anyway, I hope the book finds its way to someone that can benefit from it. Thanks! Tom.
Dude, I can't tell you how proud I am of you.  Don't you feel amazing right now?  Powerful?  Confident? Success builds your confidence.  The more confident you become, the crazier the shit will be that you can pull off. There's ALWAYS another level to grow to.
Do you want three girls just as hot, successful and confident as Jennifer, all crazy in love with you and who love each other?  By applying this knowledge you can have what ever you like.  Unconditional love and acceptance of the other person means you are always saying yes to them, and they are always saying yes to you.  But you must be the mountain.  The mountain does not move.  What the mountain needs comes to the mountain on its own and when its (she's) ready.  So relax, its in the bag.  Sweep her off her feet, give her all she wants, but have the confidence to stand up for what you want.  Most importantly, you must remember that the ULTIMATE negotiating position is being able to walk away… and mean it.
You are there to meet each others needs, let her come to you at her own pace so you can say yes to her, but after you've said yes and given her what she wants, you must ask for what you want.  If you want two chicks, tell her.  Its you, her and a future 2nd chick who you BOTH will have to like and adore.  You BOTH will have a sexual and intimate relationship with each other.  You will have a relationship with each girl that is special.  The girls will have a relationship with each other that is special.  You will also have date nights for each girl individually. They will also spend a lot of time with each other doing girl things.  There must be chemistry between the three of you.
Most women are bi-sexual.  However, if you come right out and ask them if they are bi-sexual, most of them will say no. Researchers have done studies with heterosexual men and women. They show videos of men and women having sex, a guy having sex with two women together (threesomes, foursomes, etc.), women having sex with other women, and men having sex with other men. The results? Universally, heterosexual men and women were turned on by women on women, guy on girl, guy and multiple girls. Universally, heterosexual men and women were turned off by guys having sex with other guys. What does that mean? All women are bi-sexual. They're all lesbians 😉 Its on like Donkey Kong! Now not all women are going to be willing to have sex with you and another woman. Some will walk, but the sexually open ones will fuck your brains out!
You make a Goddess feel loved, appreciated, honored, adored, satisfied in bed, safe, comfortable, etc. and she loves you just as unconditionally and is as sexually open as you are, she will do anything to try to love and make you happy. That's what love is dude! Meeting each other needs completely.
Life is about expanding and growing. You can only grow so much when your belief system or your girls belief system is too rigid and close minded. You have to explore all of your hearts desire in order to learn what is most important to you in a woman or a relationship. If you don't explore first, and just marry the first good (but not great girl for you; like I did) thing that comes along, you're always going to wonder if what you're doing is right or not. Because at the end of the day, you probably just modeled your relationships after people who didn't really have a great relationship to model. Therefore, you actually are living someone else's ideas, ideals, beliefs, dogma, etc. as your own. Look at our divorce rate. Its over 50%. Only 3% are really happy and fulfilled. The rest are simply not miserable enough, uncomfortable enough or don't have the guts to leave.
They stay in bad dysfunctional relationships that only destroys the self esteem of their children. Instead of working on themselves and then getting into beautiful, healthy loving relationships that build the children's self esteem and confidence. The kids just go out and get into the same types of dysfunctional relationships as their parents did. After centuries of it not being socially acceptable, people have been leaving their bad relationships and marriages for several decades now, to try and improve the quality of ones life and relationships. Instead of staying with the same person for life and being miserable. Many divorced people just repeat the same mistakes over and over. I see celebrity after celebrity getting married to someone new every few years. Most never do the work on themselves first, therefore, they never get any better and they make the same mistakes. Each new wife eventually leaves for the same reasons as the previous wives.
The real underlying problem is that too many people in our society are trying to goad, intimidate, sell, schmooze, manipulate, bullshit, convince, guilt, persuade, finesse, coach, etc. others into being what they want them too be… instead of… going and finding someone else who will fulfill your needs in exactly the way you want and desire them to.
As a man, you must state your purpose and true desires, and be prepared to walk away and mean it if she refuses. Either she submits and gives you what you want, or you go and find someone else who will. You have to let her go. If you run after her later and throw in the towel because you are scared to lose her, she will always have the power and she will hate and resent you for that. It is weakness. It causes her to not trust your masculine core. She will never feel safe around a guy who constantly compromises his integrity and does not stand up for what he says he believes in or wants. Most people are too chicken shit to let go of what they have, or the way they think it should be, and go it alone and be patient long enough to grow into the fullness of who God created them to be, so they can become the type of person they want to attract.
I have found that every time I settled for something that was less than what I really wanted in life, I was never very happy or satisfied for very long. I always had an inner trusting and confidence that I should seek my own hearts path and fulfillment despite the judgement and harsh criticism of others.
Now when it comes to having multiple girlfriends, they each get their own date night. As I say in my book, the courtship never ends. If you don't date her some other guy will. If you meet all your girlfriends needs physically, sexually, romantically, emotionally, security, etc. they will give you what ever you want. Your life will be a constant party with Goddesses. Party like a rockstar 🙂
Your girlfriend/s has/have a list of things that she/they want/s in a relationship and you have a list of things that you want in a relationship. The purpose of ALL relationships is, you go there to give. When you simply focus on meeting each others needs and let her/them pursue and come to you at her/their own pace and comfort level, it allows you as a man to focus on your purpose, goals and dreams in life.
Let her/them come dance into your world and temporarily draw you away for playtime from your purpose. After you become one and are as close as human beings can physically get, you will feel an emptiness. Its in that emptiness that the itch for your purpose pulls you back to your work. The cats go off to play at the mall, gym, beauty salon, etc. You lose yourself in your work and purpose in life, and then a little while later your Goddess or Goddesses return to pull you back into their delicious feminine world again. Since you have been so focused on your purpose you will have gotten a lot done, and can then allow your Goddesses to enchant you once again as if it were the first time.
When everyone's needs are met in a relationship, then everyone has a sense of abundance, peace, contentment, fulfillment, happiness and therefore, the next human desire is to contribute to others and help them feel good also. When you realize you are lacking nothing and that you have or can have everything you desire, then you realize that the whole world really does belong to you. In other words, when your cup runneth over, you have plenty of love, money, fun, joy, etc. to share and uplift others with. Its called unconditional love and abundance.
I remember when I was 29. I was at a buddies wedding. His hot 19 year old cousin had the hots for me. We hooked up after the reception. Two weeks later when I returned home to Orlando, she came up to visit. The second day she was there she showed me a picture of her best friend. She was hot too! She tells me that her friend upon seeing my picture asked… "can I share him too?" Then she's asks if they could both come up the following weekend and spend it with me. She was a very sexual person and if you just met her would have thought she was the perfect little church girl. Nope. She was a (whore like all the rest-just kidding. Not really. Men want a lady in the streets and a whore in the sheets) free spirit and her best girlfriend was also her fun lover.
I was not looking for or asking for the threesome. It was just offered in a casual way. She felt comfortable enough to bring it up and offer it to me (another reason why you need to hang back more). I stumbled upon that one by accident.
Years later, I learned the secrets to duplicate this success at will from a guy who only had "playmates" in his life. Not only that, but he met new ones in every city he went to. He was a master of the threesome's, foursome's and just a really awesome time!
Here's what he taught me to do to get women you have just started seeing/sleeping with to have a threesome with you and another girl. I've been teaching this technique to clients of for years. Apply it and you will get the same results. Having the balls to ask is the most important thing. Just like, not all women are going to find you attractive, not all women who like and find you attractive are going to be willing to have a threesome with you.
Lets say you are down in South Beach for a few days by yourself for business… or for pleasure. The first night there, you meet a hottie at the bar downstairs in your hotel. Since you are an expert at picking up and seducing women after reading and applying my book relentlessly, you're now ready to take it to the next level as your confidence is so sky high after all the successes and "Ah-Ha!" moments you have had since reading and applying what you learned from my book, email newsletters and website articles.
So you know, that in order to be sleeping with this girl later in the evening you want to give her an experience of having several dates with you. Most women will sleep with a man between the 2nd-3rd date. So after hanging and building comfort and chemistry in the lobby, you move on over to another cool place for another hour or so, then you go to a third place for an hour or so. Then the last place you take her will be your hotel room for a session of the indoor olympics. 4 different places over the course of 5-6 hours is psychologically to a woman, like having 4 dates with a man. So beating up her pelvis with yours later in your hotel room is a given as long as you don't talk her out of it. Just create an opportunity for sex to happen.
Then lets say the next day around lunch you are walking down by the beach in your flip flops, t-shirt, etc. having a casual day and thinking about the party you want to create later in your hotel room tonight. You walk by this tall hottie who is walking and looking around. You say to her like the charming James Bond would… "Hey! You look lost" without acting like you expect some kind of a reaction or response from her (just "dead pan" deliver it). She starts to say "oh, yea, I blah, blah, blah…" and you interrupt, point, look and start walking towards a cool patio bar a few dozen yards away as you say "well, I'm going over there." You don't stop to wait for her to respond. You walk away as if you have no doubt that she's coming along with you. She finds you somewhat cute, hesitates for a sec at your quick departure (no guy has ever done that to her), then confused/stunned by your action/confidence she follows you. You did not invite her. She followed you. Why? You moved and acted like an alpha male leader always acts. He is used to everyone following him and waiting for him to decide where the group or party goes next. He acts as if this is his truth. She submits and must follow the dominate male (you). If she did not like you she would not have followed you. But since she does like you, she wants you to notice her and therefore must follow to give you the chance to create an opportunity for sex to happen or to give you her number. You have set her up to start chasing you. If she is chasing you she can't be getting rid of you.
Over the course of the afternoon and after going to 3 or 4 different beach bars, you've been making out holding hands, etc. You make your way back to your hotel for some playtime. After another stellar performance in your hotel room, she leaves to go get cleaned up and change her clothes. You have invited her to meet in your hotel lobby at 9 pm. You stroll down to the hotel lobby after banging two different hotties in the past 24 hours. You get a table away from the bar. She returns and looks totally amazing! You go and get her a drink. A little while later, the one from last night shows up looking delicious also (you already had invited her for drinks tonight when she left your hotel earlier this morning). She looks at you and the other hottie next to you. Then you quickly introduce the two after getting up to greet and ask her what she wants to drink. She tells you and then you say "great, have a seat and I'll go get it."
Now you are a pretty smart guy. You know, that women will create rapport all on their own better than you trying to explain anything. You hang at the bar for several minutes to let the ladies get acquainted with one another. Once you see they are chatting and seem to be making the effort to get to know each other, both of them will know what's going on. You then come back with her drink. After several minutes the girl who spent last night with you says, "I'm going to go." You say, "ok, give us a call if you change your mind. You have the attitude the whole time of… "Welcome to my party!" like a leader would who holds court. Ten minutes after she leaves she calls you. "I can't believe you slept with both of us… blah… blah… blah and then invite both of us to have drinks with you, blah… blah… blah." The you say, "give us a call if you change your mind. We'd love to hang out." A few minutes later she calls you again… "ok, I'm coming back, are you guys still there?" You say to yourself… "of course you are coming back" and then you actually say to her… "yep, come on over."
Women bluff to test. She may walk, she may complain, she may come back, it does not matter. You want a chick who is cool with it. Someone who will say yes. Don't try to convince a "no" to stay. You're either in or you're out. Let her walk. 99% of the time she will come back if you've already been intimate with her.
She comes back and you three have a blast together. At 2 am, all three of you go up to your hotel room. You better be ready to satisfy two women now stud. The keys to the candy store are now yours.
When you come to a place where you realize and KNOW that YOU CAN HAVE any woman in the world you want as long as her interest level is at least 51% to start with, you become fearless with women. You know and can feel when there is a REAL connection between you and a woman. Once you have experienced it and know beyond a shadow of a doubt that you are capable of anything you desire (as long as what you desire also desires you & you feel you DESERVE her), your relationships with women become effortless. You can easily feel that connection with a total stranger and look her right in the eyes as you two are intensely staring into each others eyes and say… "you're amazing! I want you!" With not hesitation. You are speaking your truth. Look at her lips and then back up to her eyes a few times over the course of several seconds (you look at her lips with desire just like you look in her eyes with desire) and if she matches and mirrors your behavior with the eye/lip look, ITS ON! FUCKING KISS HER IMMEDIATELY. I guarantee she will kiss you back. When you can do that, you have arrived.
You have just flown to Italy to make love to a woman who is a total 10 to you. My job as your coach, is to get you to push up against, and expand beyond your comfort zone. Why? Because your comfort zone is where you are most uncomfortable. You can only grow and become more as a human being when you do, go for or strive for things you really really want. Life happens when you MOVE. Stagnation happens when you die.
Now Tom, I'm interested in your GREATNESS, not your mediocrity. I, as your trusted advisor and coach, am here to also inform you of ALL OF YOUR CHOICES so you can have the life experiences that will enable you to make an informed decision on what is most important to you. Instead of what someone else thinks you should do, someone else's limiting belief system or model of the world. True happiness and fulfillment comes from a content heart. Your heart becomes content thru experiences, not video games, books, tv, etc. What I teach gives you the tools and systems to get what you want, even though on the inside, you may not feel you are deserving or capable of pulling it off. Once you read my book, you have knowledge that illuminates the previously hidden secrets to level the playing field laws of true success and mastery with women in your favor. Mastering your interactions with women comes down to you mastering yourself, your emotions and your ability to set and successfully achieve your goals and dreams. "To conquer oneself is the noblest of victories." – Plato
Let me give you an example. I had a girlfriend who I had been exclusive with for a few years. We eventually grew apart after sharing a very intense period of personal growth together. It was also a long distance relationship. The only way we could stay serious is to get married. Something neither of us wanted to do. I adored this woman and still do to this day. We are still dear friends.
My attitude was this. She's amazing and deserves an amazing guy. We unconditionally loved, accepted and supported each others pursuit of their dreams. I coached her via skype how to seduce and get the men she really wanted. I helped her get laid and then she shared her experiences with me. I wanted her to be happy and be able to have the same choice with men that I had with women. What was so adorable about her, was she was super hot and in shape (she won the Miss Figure competition), but she had no idea how hot she was. She was the most clueless Goddess when it came to recognizing her own beauty and sex appeal. Every where we went EVERYONE looked at her (men and women). She never noticed. She did not think of herself in that way. A humble Goddess. Her ass was a perfect work of art. I studied it very carefully. I became and expert on, and connoisseur of her amazing body!
She still came over and visited me. We made love after she had been with other men. I mean, she had been with other men before me. What's the big fucking deal? If you love someone and you want them to be happy, and since the purpose of all relationships is to give, I gave her my heart, my body, my soul, my love, my encouragement and everything she needed to realize what a special Goddess she was. I celebrated her and her beauty. I still do today. I am honored to have been with her and to still be her friend today. We had an open relationship after having been exclusive.
When you love and encourage someone to be happy, even if it means them sleeping with another man, there is nothing to lose (unless you become attached to it), the universe always brings you another Goddess to practice on or have an experience with. There's six and a half billion fucking people on the planet, and about half of them are women. Have the courage to let go of relationships and beliefs that no longer serve you, and start taking action and moving towards your goals.
Get the Book "How To Be A 3% Man"
How to Be a 3% Man
Audiobook | FREE**
How to Be a 3% Man
Audiobook | $19.95
How to Be a 3% Man
Audiobook | $19.95
*Amazon and the Amazon logo are trademarks of Amazon.com, Inc. or its affiliates. As an Amazon Associate I earn from qualifying purchases. **Free with a new Audible.com membership
How to Be a 3% Man
Kindle eBook | $9.99
How to Be a 3% Man
iBooks eBook | $9.99
How to Be a 3% Man
Lulu eBook | $9.99
*Amazon and the Amazon logo are trademarks of Amazon.com, Inc. or its affiliates. As an Amazon Associate I earn from qualifying purchases.
How to Be a 3% Man
Paperback | $29.99
How to Be a 3% Man
Hardcover | $49.99
How to Be a 3% Man
Paperback | $29.99
How to Be a 3% Man
Hardcover | $49.99
*Amazon and the Amazon logo are trademarks of Amazon.com, Inc. or its affiliates. As an Amazon Associate I earn from qualifying purchases.
Get the Book "Mastering Yourself"
Mastering Yourself
Audiobook | FREE**
Mastering Yourself
Audiobook | $24.95
Mastering Yourself
Audiobook | $24.95
*Amazon and the Amazon logo are trademarks of Amazon.com, Inc. or its affiliates. As an Amazon Associate I earn from qualifying purchases. **Free with a new Audible.com membership
Mastering Yourself
Kindle eBook | $9.99
Mastering Yourself
iBooks eBook | $9.99
Mastering Yourself
Lulu eBook | $9.99
*Amazon and the Amazon logo are trademarks of Amazon.com, Inc. or its affiliates. As an Amazon Associate I earn from qualifying purchases.
Mastering Yourself
Paperback | $49.99
Mastering Yourself
Hardcover | $99.99
Mastering Yourself
Paperback | $49.99
Mastering Yourself
Hardcover | $99.99
*Amazon and the Amazon logo are trademarks of Amazon.com, Inc. or its affiliates. As an Amazon Associate I earn from qualifying purchases.
Get the Book "Quotes, Ruminations & Contemplations"
Quotes, Ruminations & Contemplations
Audiobook | FREE**
Quotes, Ruminations & Contemplations
Audiobook | $24.95
Quotes, Ruminations & Contemplations
Audiobook | $24.95
*Amazon and the Amazon logo are trademarks of Amazon.com, Inc. or its affiliates. As an Amazon Associate I earn from qualifying purchases. **Free with a new Audible.com membership
Quotes, Ruminations & Contemplations
Kindle eBook | $9.99
Quotes, Ruminations & Contemplations
iBooks eBook | $9.99
*Amazon and the Amazon logo are trademarks of Amazon.com, Inc. or its affiliates. As an Amazon Associate I earn from qualifying purchases.
Quotes, Ruminations & Contemplations
Paperback | $49.99
Quotes, Ruminations & Contemplations
Hardcover | $99.99
*Amazon and the Amazon logo are trademarks of Amazon.com, Inc. or its affiliates. As an Amazon Associate I earn from qualifying purchases.
Coach Corey Wayne Merchandise
T-Shirts & Mugs
If you have a question you would like me to consider answering in a future Video Coaching Newsletter, you can send it (3-4 paragraphs/500 words max) to this email address: [email protected]
If you feel I have added value to your life, you can show your appreciation by doing one of the following three things:
Make a donation to my work by clicking here to donate via PayPal anytime you feel I have added significant value to your life. You tip your favorite bartender, right? How about a buck... $2... $3... $5... $10... $20... what ever YOU feel its worth, every time you feel I have given you a good tip, new knowledge or helpful insight. Please feel free to donate any amount you think is equal to the value you received from my eBook & Home Study Course (audio lessons), articles, videos, emails, newsletters, etc.
Referring your friends and family to this website so they can start learning and improving their dating and relationship life, happiness, balance and overall success in every area of their lives too!
Purchase a phone/Skype (audio only) coaching session for yourself or a friend by clicking here. Download the Amazon.com Kindle version of my book to your Kindle, Smartphone, Mac or PC for only $9.99 by clicking here. Get the iBook version for $9.99 from the iBookstore by clicking here. Get the Audio Book for FREE $0.00 with an Audible.com membership by clicking here or buy it for $19.95 at Amazon.com by clicking here. Get the iTunes Audio Book for $19.95 by clicking here. That way, you'll always have it with you to reference when you need it most. Thank you for reading this message!
From my heart to yours,
Corey Wayne
Author, Speaker, Peak Performance Coach, Entrepreneur
"There is a difference between knowing the path, and walking the path." – Morpheus