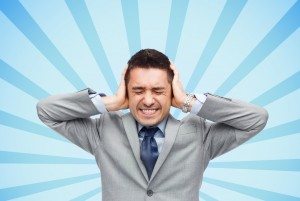 How do you overcome your inner demons?
You know, those random thoughts in your mind that tell you things like "you can't do that," "she won't like you," "she is out of your league," "it probably won't work out," "you aren't lucky enough to have that happen to you," "you're not rich enough," "you're not smart enough," "you don't have the looks," etc? We all have thoughts like that. Those kinds of thoughts always seem to really become the loudest and most pronounced when we are close to, working towards, or seriously thinking about breaking through the bonds or barriers of what we used to think our own limitations were. As Dirty Harry, (Clint Eastwood), once said in a famous movie role, "a man's gotta know his limitations."
I have found, when I am trying something for the first time, starting a new business, dating a new girl, or simply trying to make a dream a reality in my life, that my own self-imposed limitations seem to come alive. The harder I try for something that I desire, that I have never experienced before, the louder my own doubts and fears tend to become inside my head. It's like a bell that just keeps ringing louder and louder and louder. What exactly is the purpose for these kinds of thoughts? Is it the mind's way of trying to protect us? Is it fear of failure? Is it fear of success? What about those close to us who try to tell us we should give up on that dream or desire of ours? Are they right? They are, only if you listen to them. They may be well intentioned and don't want you to suffer, but what is really going on is, they don't have the confidence to pull it off themselves, and they are projecting their own weaknesses, doubts and fears onto you.
What happens when your fears become overwhelming? What happens when you become so paralyzed with fear and doubt that you give up, do nothing, or just sit there terrified things are not going to work out for you? That's right, nothing. What happens when this same fear comes up day after day, year after year? It becomes like a wall that separates us from what we really want and deserve in life. The more we fear it, the more we do nothing, the bigger and stronger the wall becomes.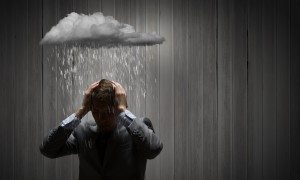 At some point, or during the whole time, we may feel like giving up and quitting. Its just too hard. Sometimes, that's exactly what we need to do. We need to quit. What do I mean by that? Do I mean quit or give up on your dreams? Yes and no. Yes it means quitting and giving up, but only temporarily. Why? Let me explain. I have learned that "what you fear, you attract, and what you look at disappears." Most people's fear keeps them from doing anything, or at the very least, from doing the things they know they should do. However, sometimes when we are so fearful, we need to stop and suffer for awhile. Suffering is good. Suffering frees us from the bonds of our own mind and our own inner demons. We are taught at an early age to avoid pain and move towards pleasure. The problem with this is, in our society, and just about every book and course taught on personal growth, goal setting, the law of attraction, and getting what you want in life, we are taught to avoid pain at all costs. However, I am going to say something that you may find hard to accept. You may even disagree with it outright, and that's okay. The only way to end our pain and suffering when we are really hurting is to feel it. My Network Chiropractor has said to me hundreds of times, "you've got to feel it to heal it."
Human beings are born with a nervous system that enables us to feel every kind of emotion, from joy and happiness to loneliness and despair. We all want to feel joy and happiness and avoid the loneliness and despair at all costs. As a man, it's not okay to cry or show emotion. That is, after all, weakness, right? We try to avoid the pain we feel by watching t.v., listening to music, watching a movie, reading the paper, talking to a friend, going to the gym, using drugs and alcohol, etc. What do you do to avoid pain? We all do it and if you are honest with yourself, you can probably come up with several things you do to avoid feeling pain and hurt.
So how do you end suffering and pain? How do you overcome your own inner demons? Well, first you need to understand the nature of suffering and pain. We suffer when we avoid or fail to accept reality as it is. Something happens that is not what we wanted, and we don't like it. Sometimes things happen in our lives that are overwhelming to us not only emotionally, but physically overwhelming to our nervous system. We feel drained and have a lack of energy. Sometimes we don't even want to get out of bed to face the day. The key to overcoming our inner demons, fears, and emotional pain is to feel the pain and suffering until it goes away. This is a lot harder than it sounds. Who wants to feel like shit? Who wants to cry?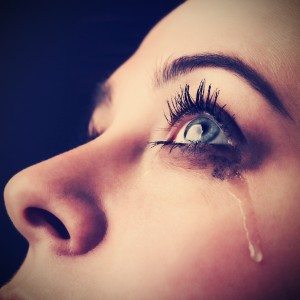 Who really wants to feel depressed? Well, we were all created to experience ALL the range of human emotions and feelings including the ones that feel icky. You have to get into your suffering before you can get out of it or move past it. If you don't fully experience the feelings and emotions, they will not go away. As a matter of fact, what you resist persists. The more you resist feeling the things you are trying to avoid, the more you will suffer and the worse it will get as time goes by. In order to get out of your suffering you must first get into it. What does that look like, and how do you do it? You must face your fears. You must look at your jealous thoughts, your envious thoughts, your angry thoughts, your depressing thoughts and really feel the emotion and pain behind them. You have to be present with your painful thoughts and feelings. I mean, really get into it by finding a time and a place where you can be completely alone, and where no one else will walk in on you. You have to feel safe to express your thoughts and feelings, so find a time and a place you can do that, even if it's in your car during your lunch break. Here's what I do. I lock myself in my room to have a pity party for myself. I use declarative statements that illustrate the way I am feeling inside. Here are some of the things I say and then feel to myself:
It feels like nothing is working
It feels like nothing works
I feel like a total failure and a loser
I feel depressed and full of despair and hopelessness
I feel like I have to do it all on my own
I feel like I am not smart enough
Maybe I am just too stupid to succeed
Maybe the last time around I was just lucky
I feel like I want to die
I feel like this is never going to work
I feel like my life is hopeless
I feel like my life is never going to get any better
I feel like nobody understands me or truly cares about me
Those are pretty nasty aren't they? We all feel like that at some point in our lives, but we are told that there is something wrong with us if we feel those things. That could not be further from the truth. If you really get into your suffering, scream in anger, raise your fist in anger or frustration, curl up into a ball and cry like a little baby, wail uncontrollably, etc., you will be amazed at how quickly those feelings and emotions disappear and are replaced with joy and happiness, even though nothing has actually changed about your situation.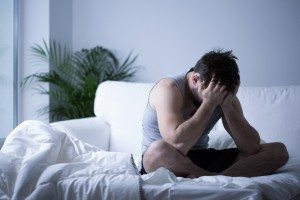 What has happened is, you had some emotions and feelings come up that were yours, and you allowed yourself to authentically experience them and live in the moment. You accepted that where you are is simply where you are, and that is okay. You want to really focus in on how badly you feel, even if you spend a whole day in bed crying and hurting. If you want to move past it you must stay present with the suffering as long as it takes. It's not about getting through it. It's about authentically experiencing life and its emotions; your life and your emotions. The suffering will be over when you find your mind wandering to other things. Usually, you will find your mind actually working on solutions instead of where it was before, which was just focusing on how bad things were or appeared to be.
When I first learned this technique I spent hours in agony. Why? I had a lot of years of bad feelings to heal. Plus, it's more an art than a science or routine. You can't fake it either. If you don't authentically experience the hurt you feel, it will not go away. Now when I take time to suffer, it lasts for maybe twenty minutes to a few hours. It all depends on how much I let things build up. We've all got really effective strategies to avoid feeling bad, but almost no one has accepted that feeling bad is also part of life. Our fearful thoughts, our depressed thoughts, our angry thoughts, etc. are still ours and they are still part of who we are. When we avoid experiencing them, we are actually judging a part of us as bad, unacceptable and something that must be avoided.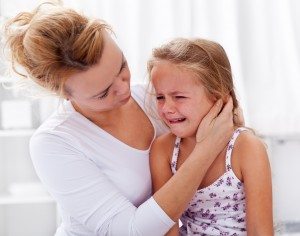 That causes our inner child to feel rejected and hurt, which leads to more suffering. That inner child must be given love and attention and be allowed to suffer and feel hurt. Otherwise, it will misbehave and act up until we acknowledge, accept, and unconditionally love it. Have you ever seen a mother do this with her child? The child is crying and screaming uncontrollably. The mother comes over looks her child in the eyes and asks, what's wrong? She is totally present with the child by listening non-judgmentally. She is calm, reassuring, lets the child express itself and just as quickly as the child's outburst came on, it was gone. One minute the kid is totally out of control. The next, he is happily playing with his toys. Kids are much better at experiencing pain and then releasing it than adults are. They have not been conditioned enough yet to be the experts at avoiding pain that we are. Who has more fun, kids or adults? That's something to think about. Kids can be our greatest teachers. This is the only way I have found to move past hurting, clear my mind, and then be able to approach my challenges with an open, peaceful and optimistic fresh mind that is looking for solutions.
Get the Book "How To Be A 3% Man"
How to Be a 3% Man
Audiobook | FREE*
How to Be a 3% Man
Audiobook | $19.95
How to Be a 3% Man
Audiobook | $19.95
*Free with a new Audible.com membership *Amazon and the Amazon logo are trademarks of Amazon.com, Inc. or its affiliates.
How to Be a 3% Man
Kindle eBook | $9.99
How to Be a 3% Man
iBooks eBook | $9.99
How to Be a 3% Man
Lulu eBook | $9.99
*Amazon and the Amazon logo are trademarks of Amazon.com, Inc. or its affiliates.
How to Be a 3% Man
Paperback | $29.99
How to Be a 3% Man
Hardcover | $49.99
How to Be a 3% Man
Paperback | $29.99
How to Be a 3% Man
Hardcover | $49.99
*Amazon and the Amazon logo are trademarks of Amazon.com, Inc. or its affiliates.
Get the Book "Mastering Yourself"
Mastering Yourself
Audiobook | FREE*
Mastering Yourself
Audiobook | $24.95
Mastering Yourself
Audiobook | $24.95
*Free with a new Audible.com membership *Amazon and the Amazon logo are trademarks of Amazon.com, Inc. or its affiliates.
Mastering Yourself
Kindle eBook | $9.99
Mastering Yourself
iBooks eBook | $9.99
Mastering Yourself
Lulu eBook | $9.99
*Amazon and the Amazon logo are trademarks of Amazon.com, Inc. or its affiliates.
Mastering Yourself
Paperback | $49.99
Mastering Yourself
Hardcover | $99.99
Mastering Yourself
Paperback | $49.99
Mastering Yourself
Hardcover | $99.99
*Amazon and the Amazon logo are trademarks of Amazon.com, Inc. or its affiliates.
Coach Corey Wayne Merchandise
If you have a question you would like me to consider answering in a future Video Coaching Newsletter, you can send it
(3-4 paragraphs/500 words max)
to this email address:
Questions@UnderstandingRelationships.com
If you feel I have added value to your life, you can show your appreciation by doing one of the following three things:
Make a donation to my work by clicking here to donate via PayPal anytime you feel I have added significant value to your life. You tip your favorite bartender, right? How about a buck... $2... $3... $5... $10... $20... what ever YOU feel its worth, every time you feel I have given you a good tip, new knowledge or helpful insight. Please feel free to donate any amount you think is equal to the value you received from my eBook & Home Study Course (audio lessons), articles, videos, emails, newsletters, etc.
Referring your friends and family to this website so they can start learning and improving their dating and relationship life, happiness, balance and overall success in every area of their lives too!
Purchase a phone/Skype (audio only) coaching session for yourself or a friend by clicking here. Download the Amazon.com Kindle version of my book to your Kindle, Smartphone, Mac or PC for only $9.99 by clicking here. Get the iBook version for $9.99 from the iBookstore by clicking here. Get the Audio Book for FREE $0.00 with an Audible.com membership by clicking here or buy it for $19.95 at Amazon.com by clicking here. Get the iTunes Audio Book for $19.95 by clicking here. That way, you'll always have it with you to reference when you need it most. Thank you for reading this message!
From my heart to yours,

Corey Wayne
Author, Speaker, Peak Performance Coach, Entrepreneur