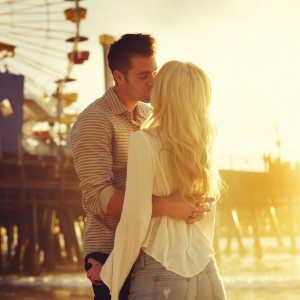 How you can finally leave the friends zone when you are friends with someone who you want to date, so you can start hooking up and convert them to a friend with benefits. How you can determine whether or not your friend with benefits is a potential long-term relationship candidate.
In this video coaching newsletter, I discuss an email from a viewer who has been friends with a woman he's liked for two years. She's very hot, outgoing, independent, and loves attention from men. Over the past six months, they started hooking up on an infrequent basis. Things were going well at first and he was thinking he could convert her to a girlfriend. However, she was still talking to an ex-boyfriend who happened to be coming to town to visit her. She became a little distant. He then became fearful and tried to lock her down to a commitment. She told him she was not looking for anything serious, and then he started to over pursue her like crazy. That obviously got him nowhere.
He finally walked away and did not speak to her for about three months until he ran into her in his apartment parking garage. Apparently she had recently moved into his building. He was friendly but indifferent, and then she later texted him and invited him to come over and check out her apartment. He instead invited her over to his place to bring a bottle of wine. She brought over a bottle of wine, and they had sex once again. He now waits to hear from her, and they intermittently have become fuck buddies once again. She still maintains that she does not want a commitment or a relationship and just wants to have fun. He says he really loves her and wants to know if it's possible to turn her into his girlfriend.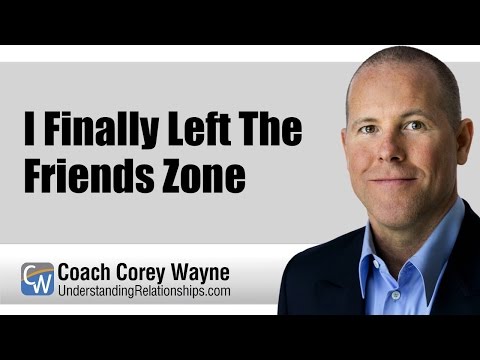 Corey,

I hope all is well. Here is a little background…I am 30, and she is 25. I have known this girl for 2 years, and we have been very close friends from the get go. She is hot, outgoing, fun and for the most part, pretty independent. She loves attention, and is very flirtatious, but at the same time does not have sex randomly. She is conservative with that. We both had a crush on each other for a while. Her friends always told me about it, and eventually she did as well. We flirted constantly, although she has a very flirtatious personality. Finally, one night when we were out, we were all over each other and started making out at the bar. I, of course, then asked her to come home with me, which she did. Although we didn't have sex the first time, the next couple of weeks we did. She was nervous because she only has had sex with three other guys, and all of were her previous boyfriends. This continued for three months. Keep in mind, we already knew each other and hung out regularly for the last year and half. I finally left the friends zone. (You're basically a friend with benefits. You are hooking up with no strings attached.)

Long story short, we started seeing each other, having sex pretty regularly on the weekends, and even during the week. Her family and friends loved me and mine loved her as well. I thought everything was going well, but I noticed she was always hesitant when I pursued too much or when I asked her out too often. (I can tell you're focused on a relationship. You're doing too much pursuing. This will cause her to back off.) I could tell she only wanted a casual relationship. I came to find out, she is still friends with and talks to her ex-boyfriend, who lives out of state, pretty regularly. They dated for three years but have been broken up. One day, she told me he was coming to town a few weeks later for a mutual friend's engagement party, but not to worry, she's wasn't into it. Yeah, right. That week, we went on a date and had sex, and the next day he was in town. Because they had their separate group of college friends, I wanted to play it cool, trust her, and said, "go have fun," as I went out with my friends as well. (She's not your girlfriend at this point, but it's obvious you want her as your girlfriend.) She ended up making out with him at a bar, and over the next couple of days, I noticed her attitude changed. (You are pursuing, and this other guy came into the picture and gave her a sense of freedom to come and go. She gets more freedom with him than you because you are trying to lock her down.) I knew what was up, and proceeded to be a little bitch, and told her that I wanted a committed relationship with her. (You feared that you were going to lose her to the ex-boyfriend, so you figured if you locked her down to a commitment you would get her all to yourself.) She said she was unsure of what she wanted now and still had feelings for him, which she seemed upset about. She was totally confused. Over the next four weeks, I pursued her like crazy, which I now know is the worst mistake I could have done. It totally turned her off. After her telling me she didn't want a relationship, I went into no contact.

That all happened three months ago. Since then, I stopped communication with her, until one day I saw her in my apartment parking garage. She had moved into the same place. I totally blew her off, and this happened twice over a week. She called and texted, and I finally responded two weeks later after one of her texts. (The only way anything will happen is if she wants to rekindle things, because she was the one who blew you off.) She asked for me to come see her place, and I said sure, but would rather her come to my place, open a bottle of wine, and catch up. (This is right out of what I teach and also the article, "7 Principles To Get An Ex Back." When you've been blown off by a woman, she needs to come to you.) She did, and immediately we started fooling around, had sex and she told me she missed me. The next week she called and asked me to come over, and the same thing happened. (Feminine energy is all about bonding, connecting and opening up to receive love. It's your job to create an opportunity for sex to happen.) All the while, I was trying to act cool and like I didn't care. The next morning, she gave the impression of, "Welp, see ya," although she didn't say that, which took me off guard. It is something I have done to several girls in the past that were one night stands and girls I didn't care about, which made me feel pretty shitty and used, especially after how close we were. After that night, she kind of went cold, so I did as well, and I started no communication again. (You really don't know what's going on, but you were probably getting fixated on her again and she could tell you were getting attached.)

Photo by iStock.com/Image Source

Fast forwarding to the last couple of weeks, she saw me out at a bar last weekend after a wedding, and told our mutual friend how hot I looked, how much she wanted to hook up with me, and how she still doesn't know what she wants, but has missed me. (That's why it's important to let a woman be when she is in this state.) I was very cold with her all night, and was paying attention to other girls and her friends, but not her. I also recently started to casually date another girl, which I think she heard about. (Good, because if you are dating another woman, she may feel she'll lose you to another girl. It could give her some clairty.) When I hopped in the cab to leave, she followed me and hopped in as well as we live at the same place. She asked me to come up, but told me, "I want to hook up with you, but I know you don't understand why I want to be single. I'm still not ready to commit, and I want you to know that I don't want to be monogamous." (She's helping you because she likes you. She's basically saying, don't fuck it up because every time you hook up, she can tell you want more.) Since I acted like I didn't care all night, I kept the act and told her I was seeing someone else anyway, so this was just sex. We hooked up, and the next morning she kept asking about the other girl, to which I didn't reply. (Gentlemen don't kiss and tell.) She then asked to hang out the morning after, but I told her I was busy and went to meet the other girl instead. I went no contact all week until she texted me last weekend, and a group of us met up. We had amazing sex, but then the next morning I felt used again.

My question is, she and I obviously have chemistry as she still wants to have sex with me, but due to her ex and other things, her interest level obviously seems to have dropped, and she seems unemotionally attached to me like a dude, which kind of weirded me out. (The real problem is, you're acting like a woman. You're focused on locking her down to a commitment, wanting what you can't have, and trying to force everything. She's even told you this by telling you she didn't want to be monogamous.) She tells me she is very attracted to me and likes me a lot and how perfect I am. She even asked me serious questions about marriage, kids and all of that, and has told me she views me as potential marriage material, but she's just not at a point to commit to anyone and not in the right place. Her parents are going through a horrible divorce, and it has affected her outlook on commitment. She is also not over her ex, and says she wants the freedom at this point in her life to be single. (You must love in such a way that the person you love feels free.) I know she has even gone on other dates, and so have I, but every time I back away she calls me and reaches out. (Continue to do this. Wait for her to reach out, then create an opportunity for sex to happen.) She also gets jealous and talks about me a lot to her friends.

I honestly love this girl, and have pretty much told her so, but I can't seem to get her. (Let her get you. Let her bring that up.) It's a constant cat and mouse game going from no contact, to weeks of hooking up. (Let her do 100% of the calling, texting and pursuing.) Do I continue to sleep with her in hopes she eventually gets emotionally involved, or do I give up and move on. (Continue to create opportunities for sex to happen, and date other women.) If I do move on, do I tell her why, and to call me if she gets her shit together, or just peace, with nothing said. (Don't do that. This is needy, desperate, control freak behavior.) I feel like shit every time I give in and hook up with her, and feel used, which in any other situation would be a guys dream – sex with no commitment. In most all situations, I feel confident and secure, but her hot and coldness wears at me. (Stop trying to manipulate her, and have an attitude of gratefulness. You're suffering because you want reality to be other than it is.)

Also, with regard to her ex, what do I do? (It's not important. It doesn't matter.) I want this to be more than a casual relationship, but I feel I am just convenient for her until she moves on. This whole situation makes me feel like a bitch and not in control, which freaks me out. (So stop acting like a bitch.)

Bob

My response to him:

Hi Bob,

What you have to understand about this girl is that your goals and values are simply not aligned. She's in a place in her life where she likes having an open relationship with you and obviously this other guy. She has always been honest and open about where you stood with her. You have constantly been obsessed with locking her down to a commitment and possessing her. You are ignoring the reality of her situation and the type of relationship that you have with her. She is your fuck buddy. She would fuck you a lot more and want to see you a lot more, but you keep complicating things by trying to focus on locking her down to a commitment. You have a great situation that millions of guys all over the world would love to have. You're young, you're getting your brains fucked out by a beautiful young woman, and you're dating another woman. On top of that, you're free to explore other women.

You're in the driver's seat. You're in a great position. Don't fuck it up. You should never contact your fuck buddy, ever. Simply wait to hear from her, and then when you do, assume she wants to fuck you and create an opportunity for sex to happen. Hang out, have fun, and hook up, like I talk about in my book. Don't be a cold asshole to your fuck buddy. Always be charming and playful when you encounter her, but don't go out of your way to see her. When you leave her presence, always say, "Call me later." This encourages her to contact you, and makes it easy for you to create the next opportunity for sex to happen. You obviously are looking for a girlfriend. Therefore, you need to continue dating and playing the field until you find a woman who's looking for the same thing that you are. Until then, play ball, enjoy the fact you're getting laid and enjoy your life.

Corey
Get the Book "How To Be A 3% Man"
How to Be a 3% Man
Audiobook | FREE**
How to Be a 3% Man
Audiobook | $19.95
How to Be a 3% Man
Audiobook | $19.95
*Amazon and the Amazon logo are trademarks of Amazon.com, Inc. or its affiliates. As an Amazon Associate I earn from qualifying purchases. **Free with a new Audible.com membership
How to Be a 3% Man
Kindle eBook | $9.99
How to Be a 3% Man
iBooks eBook | $9.99
How to Be a 3% Man
Lulu eBook | $9.99
*Amazon and the Amazon logo are trademarks of Amazon.com, Inc. or its affiliates. As an Amazon Associate I earn from qualifying purchases.
How to Be a 3% Man
Paperback | $29.99
How to Be a 3% Man
Hardcover | $49.99
How to Be a 3% Man
Paperback | $29.99
How to Be a 3% Man
Hardcover | $49.99
*Amazon and the Amazon logo are trademarks of Amazon.com, Inc. or its affiliates. As an Amazon Associate I earn from qualifying purchases.
Get the Book "Mastering Yourself"
Mastering Yourself
Audiobook | FREE**
Mastering Yourself
Audiobook | $24.95
Mastering Yourself
Audiobook | $24.95
*Amazon and the Amazon logo are trademarks of Amazon.com, Inc. or its affiliates. As an Amazon Associate I earn from qualifying purchases. **Free with a new Audible.com membership
Mastering Yourself
Kindle eBook | $9.99
Mastering Yourself
iBooks eBook | $9.99
Mastering Yourself
Lulu eBook | $9.99
*Amazon and the Amazon logo are trademarks of Amazon.com, Inc. or its affiliates. As an Amazon Associate I earn from qualifying purchases.
Mastering Yourself
Paperback | $49.99
Mastering Yourself
Hardcover | $99.99
Mastering Yourself
Paperback | $49.99
Mastering Yourself
Hardcover | $99.99
*Amazon and the Amazon logo are trademarks of Amazon.com, Inc. or its affiliates. As an Amazon Associate I earn from qualifying purchases.
Coach Corey Wayne Merchandise
If you have a question you would like me to consider answering in a future Video Coaching Newsletter, you can send it (3-4 paragraphs/500 words max) to this email address: Questions@UnderstandingRelationships.com
If you feel I have added value to your life, you can show your appreciation by doing one of the following three things:
Make a donation to my work by clicking here to donate via PayPal anytime you feel I have added significant value to your life. You tip your favorite bartender, right? How about a buck... $2... $3... $5... $10... $20... what ever YOU feel its worth, every time you feel I have given you a good tip, new knowledge or helpful insight. Please feel free to donate any amount you think is equal to the value you received from my eBook & Home Study Course (audio lessons), articles, videos, emails, newsletters, etc.
Referring your friends and family to this website so they can start learning and improving their dating and relationship life, happiness, balance and overall success in every area of their lives too!
Purchase a phone/Skype (audio only) coaching session for yourself or a friend by clicking here. Download the Amazon.com Kindle version of my book to your Kindle, Smartphone, Mac or PC for only $9.99 by clicking here. Get the iBook version for $9.99 from the iBookstore by clicking here. Get the Audio Book for FREE $0.00 with an Audible.com membership by clicking here or buy it for $19.95 at Amazon.com by clicking here. Get the iTunes Audio Book for $19.95 by clicking here. That way, you'll always have it with you to reference when you need it most. Thank you for reading this message!
From my heart to yours,

Corey Wayne
Author, Speaker, Peak Performance Coach, Entrepreneur
"In life and in our relationships, our fantasies of the way we think things should be or the way we think people should act, often get in the way of us loving and accepting that person for who they are and as they are. When someone does not meet our expectations or our fantasy, we typically tend to get upset. Then we try to get them to change and be more like our fantasy of the way we think they should be, instead of the way they really are. In order to have an easy and effortless life when you interact with other people, you need to love and accept them as they are without trying to change them. When somebody doesn't meet your unreasonable expectations of the way you think they should be, your only choice is to accept them as they are or keep searching until you meet someone who matches your ideal. Otherwise, you are setting yourself up to suffer unnecessarily. We suffer when we want our reality, life circumstances or other people to be different than what they really are." ~ Coach Corey Wayne