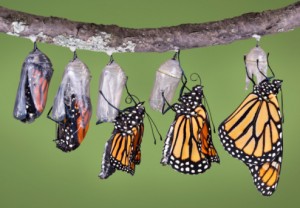 Life is change. Growth is optional. As I have gotten older and have put 40 years behind me of living on this planet, I have realized that life is constantly changing. Nothing ever stays the same. Look at nature. What happens when a tree stops growing? It dies. Everything in life either grows and contributes or it dies and dissolves.
When I was 18 and trying to figure out what I wanted to do with my life as a career, I did not know that 22 years later I would be a life and peak performance coach. In the generations before mine, people would finish high school and learn a trade that they did their entire lives. Or they went to college, got a degree and then spent their entire life in the same career until they retired.
When I first started tending bar at 21 while I finished college, I was making more money than I had ever made at that point in my life. I even took a few semesters off from college and contemplated just being a bartender. But after a few months the urge to finish my degree started pulling at my heart again. After several months of tending bar I started to grow to totally hate it!
I've always been an entrepreneur. During that time I figured I could make custom filter systems for mini-reef saltwater tanks (big hobby of mine at the time), looked at some MLM companies and had other ideas to start a business. I never found something that excited me enough to walk away from getting a degree in construction management. I still loved building and construction.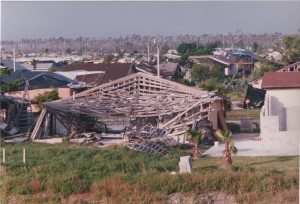 By the time I was 22 I had taken a no-paying internship at a construction company. I only worked for free for about a month. After Hurricane Andrew hit in 1992 they offered me a full time position working in south Miami as a project engineer helping to rebuild 45 hurricane damaged homes and dozens of condo buildings. Bar tending became a part time job on the weekends once they hired me.
When I got bored with a job or company I would get a better job with a better company paying more money. I have learned that for most people, when a job, career, relationship, etc. becomes dull and boring they stay and do nothing about it. Me, I'm just the opposite. I can only tolerate something I don't like for a short period of time.
Its the worst feeling in the world to get up to go to work at a job you HATE! Most people stay and try to do just enough to not get fired, but not enough to advance. The bottom line is if you are doing something you do not like, you will never be very good at it. The heart wants what the heart wants. When you are doing something your heart is not into everything is forced and seems like a chore. When you are following your heart, its easy to lose all track of time and the days tend to zip by because you are so inspired. The word inspired comes from a Latin derivative that means "in spirit" or coming from the spirit.
For the people who do not make changes in their careers, lifestyle, relationships, etc. once they become boring, dull or stagnant, their lives become a constant struggle of mediocrity and unhappiness. They major in minor things and their relationships involve the constant airing of how miserable they are. They are unhappy and miserable and so are the friends they choose. Misery really does love company. They're just not miserable enough to do anything about it. They have become conditioned to believe that the dreams they once had when younger are simply out of reach and just not in the cards for them.
I believe that God brings every situation, circumstance, event and person into our lives in order to provide us with an opportunity to grow into the fullness of the person he created us to be. We all have gifts and talents that are unique to us. No one else on the planet can do exactly what we are capable of doing in the way that we are capable of doing it. We are each unique, special and talented. The only way we can discover what we are truly good at is to follow our hearts; try different things and choose more of the things we like and less of the things that we do not like.
When I look back upon my life, I see an order and a balance to the way things have unfolded. I always tended to get into things right as they were on their way to peaking and got out of them when they peaked and started to go down. Business, life and the economy goes in cycles. I mean look at computers and technology and how they have changed just over the past 5 years. Things are changing so fast that companies that do not innovate, adapt and improvise quickly can go out of business or struggle to change their business model as the economic landscape changes seemingly overnight. Like I mentioned before, life like nature either grows and contributes, or it is eliminated. Look at the newspaper and media industry. Access to digital and more up to date information is readily available instantly by going to the internet. We don't need talking heads reading teleprompters telling us their worldview or the news in 20 minutes every night. With the internet, we can read about and research any topic that is of interest to us. With twitter and facebook, a new idea or truth can go viral worldwide in a matter of minutes and at no cost. Technology has made things free that we used to have to pay for. We are seeing an explosion and sharing of knowledge.
I got into the construction industry working for free. Then a month later hurricane Andrew hits and now I am getting paid full time. My $6 per hour retail job at Service Merchandise gets replaced with a $500-$600 per week bartending job just because I went and talked to the owner of the restaurant upon learning of the opportunity. A construction company I was working for did not have much work lined up. I was getting bored with estimating construction projects and wanted to move to Orlando and work on a Disney project. I talked to some friends I knew who worked for Centex Rooney. One month later I am living in Orlando working for the largest builder in the world, and working on a 2 year $150 million dollar project that was just starting. After a year of working for Centex Rooney I was bored out of my mind and itching to find a way to start buying, fixing and reselling single family homes for a profit. While searching, I find a company that specializes in helping investors learn how to buy, fix up and resell single family homes for a profit. This company would find the properties, help you sell them, provide short term construction mortgages and they had a retail mortgage company that could provide permanent financing for my buyers once the rehab was completed. A few months later I got them to offer me a job. A year and a half later four of us left together and started a group of companies that would go from $0 to $7 million dollars in annual commission revenue. Then after making a shitload of money and enjoying great lifestyles, we decided to go our separate ways. When faced with staying in business together and having to completely change our business model to adapt to the new reality of ridiculously over inflated real estate values, we decided to liquidate and explore new possibilities our hearts were pushing us to explore. I sold both my houses within 3 months of the top of the market before it started to crash. A year later we sold our $2.5 million dollar office building at the very height of the commercial real estate market. Still to this day it is the highest square foot price of any commercial office building sold in that area. I no longer had the same internal enthusiasm I once had for real estate. I always had loved helping people. So I took my capital, drastically reduced my monthly expenses and became a life and peak performance coach.
Did I do all these things because I was so smart? Partly, but mostly I just followed my heart and trusted that things would work out great like they always had in the past when I pursued my hearts desire. By the time I was 35 I had accomplished all the goals I had ever set for myself when I was 18. Not only that, but my life was so far beyond what I thought I was capable of when I was 18 that it was a joke. I had done and accomplished things I had never even dreamed of when I was 18. I had become way more successful than I ever thought was possible.
When ever I got tired of and bored with my life, I was always eager much like a child is, to explore and become something new and even better than I was before. The average person when faced with changes and challenges tries to maintain what they've got. They are so afraid of losing what they have that they completely cut themselves off from great new opportunities. Instead of looking for a better and more fulfilling career, relationship, etc. they usually choose another crappy job or look for an excuse to leave things the way they are and not rock the boat. These people are everywhere. Just go out to eat in a busy restaurant. Observe the couples, especially the old ones. Many have a scowl on their faces and are not talking very much with each other. They're miserable and probably could tell you a thousand reasons why they have been dealt a bad hand of cards in life. Tell them your dreams and they will make every attempt to shoot them all down. People too weak to follow their own dreams will always find a way to discourage yours.
Life is change. Growth is optional. So when life changes, do you get excited about exploring new opportunities, or do you try to maintain the status quo? The other thing I have learned about life and the nature of God, is that he is relentless. He will constantly challenge you and put opportunities around you that if you pursued them, you would be a lot happier. When you deny the dreams of your heart you are denying God's gift for a perfect life for you. When you do what you think you should do or what others tell you that you should do, you become lost in the mentations of the mind. This creates separation and struggle. If you embrace and follow your heart, things will become effortless and flow easily.
We decide what things mean to us. WE decide what is easy, what is hard, what is good, what is bad, etc. Life and the situations and challenges that arise are for our own benefit and personal growth. We can either choose to step up to GROW AND BECOME MORE, or we can choose a life of sameness and the status quo. Its existing vs truly living and its always your choice. If you do not like the way things are in life, you have two choices. Change what they mean to you (which you always have the power to do), or change your circumstances. That's it.
So if you have lost your job, your career sucks, your relationships suck, etc. you can choose to build and create something new and exciting, or try to stay in your comfort zone and not really take any risks. Progress always involve risk. You can't steal 2nd base and still keep your foot on 1st. That's something to think about. Life is change. Growth is optional. Choose wisely.
Get the Book "How To Be A 3% Man"
How to Be a 3% Man
Audiobook | FREE*
How to Be a 3% Man
Audiobook | $19.95
How to Be a 3% Man
Audiobook | $19.95
*Free with a new Audible.com membership *Amazon and the Amazon logo are trademarks of Amazon.com, Inc. or its affiliates.
How to Be a 3% Man
Kindle eBook | $9.99
How to Be a 3% Man
iBooks eBook | $9.99
How to Be a 3% Man
Lulu eBook | $9.99
*Amazon and the Amazon logo are trademarks of Amazon.com, Inc. or its affiliates.
How to Be a 3% Man
Paperback | $29.99
How to Be a 3% Man
Hardcover | $49.99
How to Be a 3% Man
Paperback | $29.99
How to Be a 3% Man
Hardcover | $49.99
*Amazon and the Amazon logo are trademarks of Amazon.com, Inc. or its affiliates.
Get the Book "Mastering Yourself"
Mastering Yourself
Audiobook | FREE*
Mastering Yourself
Audiobook | $24.95
Mastering Yourself
Audiobook | $24.95
*Free with a new Audible.com membership *Amazon and the Amazon logo are trademarks of Amazon.com, Inc. or its affiliates.
Mastering Yourself
Kindle eBook | $9.99
Mastering Yourself
iBooks eBook | $9.99
Mastering Yourself
Lulu eBook | $9.99
*Amazon and the Amazon logo are trademarks of Amazon.com, Inc. or its affiliates.
Mastering Yourself
Paperback | $49.99
Mastering Yourself
Hardcover | $99.99
Mastering Yourself
Paperback | $49.99
Mastering Yourself
Hardcover | $99.99
*Amazon and the Amazon logo are trademarks of Amazon.com, Inc. or its affiliates.
Coach Corey Wayne Merchandise
If you have a question you would like me to consider answering in a future Video Coaching Newsletter, you can send it
(3-4 paragraphs/500 words max)
to this email address:
Questions@UnderstandingRelationships.com
If you feel I have added value to your life, you can show your appreciation by doing one of the following three things:
Make a donation to my work by clicking here to donate via PayPal anytime you feel I have added significant value to your life. You tip your favorite bartender, right? How about a buck... $2... $3... $5... $10... $20... what ever YOU feel its worth, every time you feel I have given you a good tip, new knowledge or helpful insight. Please feel free to donate any amount you think is equal to the value you received from my eBook & Home Study Course (audio lessons), articles, videos, emails, newsletters, etc.
Referring your friends and family to this website so they can start learning and improving their dating and relationship life, happiness, balance and overall success in every area of their lives too!
Purchase a phone/Skype (audio only) coaching session for yourself or a friend by clicking here. Download the Amazon.com Kindle version of my book to your Kindle, Smartphone, Mac or PC for only $9.99 by clicking here. Get the iBook version for $9.99 from the iBookstore by clicking here. Get the Audio Book for FREE $0.00 with an Audible.com membership by clicking here or buy it for $19.95 at Amazon.com by clicking here. Get the iTunes Audio Book for $19.95 by clicking here. That way, you'll always have it with you to reference when you need it most. Thank you for reading this message!
From my heart to yours,

Corey Wayne
Author, Speaker, Peak Performance Coach, Entrepreneur
"Everything happens for a reason. Things go wrong so that you learn to appreciate them when they're right. You believe lies so you eventually learn to trust no one but yourself… and sometimes good things fall apart so better things can fall together" – Nicole Durham