Why you should never let a woman diminish and cause you to lose your center, and why this leads to a loss of attraction.
In this video coaching newsletter, I discuss three different emails from three different viewers. The first email is from a viewer who got butt-hurt and diminished after having two really good dates with a woman he met on Tinder. She then canceled two dates on him after he acted needy and weak and made matters even worse with his responses. The second email is a short success story of how to handle when a woman pressures you while on a date. His response was textbook.
The third email is a success story from a guy who was casually dating a woman for a few months whose ex-boyfriend wanted her back. He details how he handled the conversation when she tried to friend zone him while she explored things with her ex. He also details his text exchange when she came back, how she tested him and how he passed her tests and scheduled a date. My comments are in bold italics like this below in the bodies of their emails.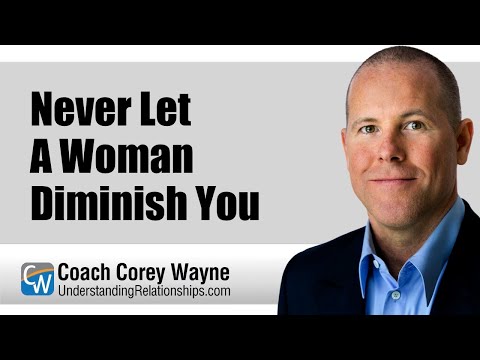 Women bluff to test your strength, especially when they sense weakness. They just naturally, instinctively troll you. They want to see what you're made of. And the worst thing you can do is to lose your shit, get un-centered and get upset with her, because that displays weakness. It's unattractive, and obviously it's going to turn her off. Women are always testing your strength. They want to be with the most dominant, masculine guy that is not going to flip out when things don't go his way.
I'm sure just based on the fact that I bring up beta males and alpha males, the beta males will be in the comments section complaining and trying to convince me that there's no such thing, when in reality they're just displaying more beta male behavior.
Women like alpha males, they don't like weak, rubbery-spined betas that cave and that they can push around. Because when you act like a beta male, when you act weak, it causes a woman to not trust your masculine core. And if a woman doesn't trust your masculine core, she's not going to trust you. And if she doesn't trust you, she will never love you and never let you be the leader of a household that she's part of.
First Viewer's Email:
Hi Corey,

I discovered you last Sunday after a blow-off from a girl who, from my experience, is a once-in-a-year-material. Had this last week off from work, so have been raving upon your book/principles in general to internalize it. Easily over 5 times by now (using Audible). Amazing, amazing stuff!
Good for you dude. So, what that tells me is, even though he had a crash and burn, that led him obviously to my first book, "How to Be A 3% Man," which you can read for free at UnderstandingRelationships.com, all you have to do is subscribe to the email newsletter. But guys that do this, that get into it right away, repetition is the mother skill. Because as I say in the book, you want to read it 10 to 15 times.
This is a new way of thinking, especially when you're used to doing things like this guy did, which obviously is going to turn women off. Because you want to turn them on, so they become submissive and playful and do all the fun things that you want them to do with you in your birthday suits.

My situation in a nutshell:
Met this beautiful, very feminine Austrian girl about a month ago on Tinder
Perfect text game followed by 2 textbook dates (consecutive Friday evenings); making out every 10 mins… she's in my bed
So far, so good. These are the kinds of things you want to happen. And most guys have a real hard time making these things happen when they get good opportunities. Because ideally, you want to be on a date with a woman who's excited to be there. If she's excited to see you and be with you, she's going to make it easy for you to seduce her. Too many guys go out on dates with women that just have low to no interest, hoping they're going to turn it around. Too much work. Screw that.
Attraction level is easy 8-9; she's mentioning relationship things during the date
Obviously, she's really attracted and really likes him.
She asks me for the 3rd date in the week after because she's not in town the following weekend
Everything's rolling along. They've already hooked up. He didn't say whether it was the first or the second date, but bottom line is they hooked up. So far, so good.
I show some needy behaviors (on text) the week after she comes back; she cancels 1 date
Yeah, not good. No bueno, amigo.
I pull back by not writing for a few days, but she writes back; incidentally, I am also not in town the weekend after 
I take her reaching out as a reinforcing IOI [indicators of interest], and ask her out again; she doesn't reply to an invitation (perhaps projecting neediness again in my text)
So here's the important thing you've got to understand about women. Maybe they're busy, maybe they're on a plane, maybe they're in a meeting. Maybe they're just having a moment of doubt about you. Maybe there's another guy in the picture. Maybe they have two or three guys texting them that want to go out with them, and they're not sure what to do. Because now they've got a dilemma. They've got two or three dudes that want to hang out.
So what typically happens? They want the most dominant, masculine guy. Well, what is the most dominant masculine guy doing? He has a healthy self-esteem. He knows that if he extends an invitation to go out on a fun filled, romantic opportunity for sex to happen — which is basically what a date is — that of course she's going to say yes, of course she's going to accept his invitation, because the best girls always do. So he's comfortable, he extends the invitation, and he lets the chips fall where they may.
He might also have two or three girls that he's trying to schedule this week to fit them all in. So obviously, whoever responds first is probably going to be the woman who's most excited about spending time with him. Other women that he might be talking to also might have another extra guy or two. So he's going to be in no rush. Hey, you know, it's like a limited time offer.
And so my point with this long diatribe about this particular topic is that dating is like a game of tennis, especially when it comes to texting. And oftentimes, if women aren't sure, or they've got other options, or maybe they're just busy, they're in a meeting, that's why you don't double text. You send a message and you just let it be.
Because if you send two or three texts, you're communicating, you're impatient, you're needy, you're insecure, you get butt hurt easily. And probably once you get emotionally involved in the relationship with her, you're going to probably start being very controlling and displaying behavior that scares women. This is what causes them to flee from you.
And therefore, like this guy did, he acted needy. He probably got impatient with her responding, because he's thinking, "Hey, we already slept together twice. What the hell? Why aren't you responding right away?" Well, if he's displayed weakness, she's probably going to be feeling a little wishy-washy internally towards him, and trying to be present with their feelings, and decide how she "feels" about him. That's the important thing. The only thing that matters is how a woman feels about you. So in this particular case, because he got upset, notice what he says next.
I lost it! Sending a note that 'pity' she doesn't think our dates to be as good as I did; looking for validation, (shameful, I know)
Yeah, that's not good. That's not helpful, dude. So you see what's happening. He's literally talking to this girl — who already liked him, who already slept with him, was probably was getting excited about dating him — and then he starts doing this. And this is why you date. It's like test driving a car.
So now he's displaying the characteristics of the creepy, wacky stalker guy who might have mental problems, that kind of thing. That's why you've just got to let it be. And sometimes women will just purposely not text you back. They might wait until the next day. It's just, you never know what's going to happen. It is what it is. Don't get upset, don't get butt-hurt. It's just the lay of the land, my friends.
She asks to meet again after some pretentious exchanges; she's a different animal by now on text; we set up a date for Sunday
I am acting butt-hurt, dismissive/negative in our conversation since the 'pity' message on Fri/Sat
Yeah, you're just constantly communicating that you have no confidence in what you bring to the table. "I'm a fucking loser. I know you're just going to blow me off like all the other girls did." That's the vibe you're giving off. So eventually, she's going to have to agree with you.
She cancels the Sunday date again 2 hours prior… giving a cheap excuse
I haven't contacted her for a week now
Been a week now… so I think I am getting to a stage where I don't give a fuck about her response anymore.
Well, more than likely, you probably won't hear from her again.
At the same time, I know that I ended on a very bitter note to an extent that she might have canceled the last date because of my bitterness, (she was sending some smiley messages before the last date, and I was still acting like a butt-hurt baby).
Further cementing her resolve to say, "You know, this guy, I should probably just let him go."
If you read my last 10 messages to her, it may seem like I don't want to meet her anymore. Now, I am thinking to send her a voice message sometime next week (Tue/Wed), assuming everything to be fun and positive, and ask her out in a playful way.
Assuming that I absorbed your content in the last week since the last date cancellation, do you think it's a good idea? Of course, I am also trying to work on my fundamental issues and to meet other women parallelly. Thanks in advance.
Best,
Bob
Me personally, I wouldn't do that. She cancelled two dates in a row, dude. Granted, you displayed weakness, but at the end of the day, she still cancelled the date on you, and that's what you're ignoring. You're all wrapped up in your interest in her, but you're ignoring the fact that she just blew you off like you were nothing. Two hours before the date, it shows she doesn't care. Why would you be enthusiastic to run after a girl who displays that?
Granted, you screwed up and you displayed lots of weakness, but you pursuing her just further reinforces that it's okay to disrespect you and blow you off at the last minute. And more than likely, if you do reach out and you make a date, she'll probably cancel at the last minute just to see what you do, just to see if you go bananas again. So I wouldn't give her the chance.
That's why it's best in this case, it's like I talk about the book. Just like I talk about in "How to Be A 3% Man," if she likes you, she's going to keep the date. And if she doesn't, she's not going to. If a woman cancels a date, it shows a total lack of interest and respect. And so, a woman has to know that if she pushes you too far, you will walk and never look back.
And the longer the days and weeks go by without ever hearing from you, she's going to recognize that cancelling, "Maybe it was a bit harsh, maybe I was a bit judgmental. He kind of had a right to be upset with me, because I did jerk him around. And I haven't heard from him, so obviously, if I don't reach out to him, I'll probably never hear from him again."
And as the weeks go by, she's going to start to look, you know, because you have the balls to walk away. And most guys that behave like you do, they never walk away. They just keep coming until they get blocked, or a stalking order, or a restraining order against them. So that's why I would do nothing.
I wouldn't call, I wouldn't text , I wouldn't do anything. Because if you do that, you're just inviting her to disrespect you again. This way, if she reaches out to you three or four weeks, or maybe a month from now, because sometimes months go by. And like I said, the sting of what you did, she may look back and go, "You know, I was kind of harsh. I was kind of a bitch to him. And yeah, I did cancel the last minute, and that was really rude. And obviously, he didn't appreciate that. And so, he should have gotten upset with me."
These are the kinds of conversations that will happen within herself as the weeks go by. And then she'll be remorseful, and she'll recognize that "If I do this to him again, he's going to disappear forever." But if you call or you text and you send her a fun text in a week or two and ask her out, you're communicating to her that's it's totally okay to disrespect you and blow you off.
So, I understand you want to make up for what you screwed up, but you're ignoring the fact that she canceled on you and was totally disrespectful. Because no one will ever do or say anything to you that you don't invite them to do. And by pursuing her after she disrespected you, you're saying, "Hey, thank you. May I have another?"
Second Viewer's Email:
Hi Coach.
I have been following your work for just over 2 years and have read your book or listened to the audible book over 18 times. 
Cheers to the 3% Club. This is why this guy is going to have a good email, because he's read the book 18 times. He knows it backwards and forwards, so everything is instinctual. He's not thinking, "What was that page 37? What am I supposed to do right now?" You can't be thinking like that. He has to go with the flow.
The most important thing that I have learned is to not waste your time dating women who have low levels of attraction. 
Amen, brother.
Simply continue searching and spend your time with one who does.
I have a follow up question regarding your newsletter "Why Don't I Hear From You?"  There is a woman who I have been dating for a little over a month now.  I am 41, and she is 33.   She sometimes calls me between dates, but it is not consistent. 
It's the ebb and flow of Mother Nature, dude. Don't take it personally. It's just the way it goes. Sometimes they're calling and texting and then all of a sudden it just stops. And sometimes they're just totally doing it on purpose to see what you do and how you handle it, so you can't get diminished, you can't get upset. You've got to be amused. You've got to think it's kind of funny and cute.
When she does contact me, I use her contact to set up the next date.  If she doesn't contact me after the date, I wait until the next week as you recommend in the book, call her and set up the next date. 
Yeah, if a woman's got a healthy self-esteem, she might do that from time to time. She might call and text you and then just say, "I'm not going to reach out to him until he reaches out to me." It's like a game of chicken. Like I said, that's why in this case, when you're just casually dating and you're not trying to get any money back, if you don't hear from her for four or five days or a week, reach out. Just try to set the next date. Because some women will want to make sure that you're really into them.
I do not contact her between dates otherwise.
And what's great about doing this is that they don't get used to texting you all the time, because quite frankly, I hate texting. It's a pain in the ass.
However, she asked me at the end of our last date, "Why don't you ask me out on another date at the end of each date?" 
Hmm, interesting. Now, why would she ask that? Probably because she's wondering, "Does he like me? Is he into me? What's going on?" And that's what you want. You want to be the guy that she really can't figure out.
I replied, "What do you mean?" 
That is one of the best questions you can memorize. If you're not sure what a woman is saying, or if you're thinking about interpreting what she's saying as meaning a certain thing, it's always best to go, "What do you mean?"
She said most guys will ask her out for another date at the end of each date.
So that means your competition is extremely needy. And so just by hanging back a little bit more, those guys will all blow themselves up and blow themselves out of the water.
She feels like she didn't know where she stood with me because of this, just like your book says. 
I'm psychic like that. Isn't that just amazing? This little fucking blue book, ["How To Be A 3% Man,"] with a shaved head bastard on it, and "Mastering Yourself" my second book, all about purpose, drive, mission, succeeding, accomplishing, because you shouldn't have time to sit there and chit-chat all day on text, because you should be focusing on your mission and your purpose in life and building your little empire wherever you are in you're part of the globe that's hurtling through the galaxy at thousands of miles an hour in outer space.
I was really unprepared with a good answer but realized how my behavior made me a challenge and drove up her attraction.
That's the part where James Bond just goes, [half smile]. "Why don't you ask me out on another date when we're on our date is over?" What do you mean?
I told her that I was not like all the other guys she dates.  I mentioned that I enjoy spending time with her, but I like to reflect on dates afterwards and consider if the lady is someone I want to continue to spend my time with. 
Amen, praise Jesus. Beautiful, beautiful, beautiful, beautiful, beautiful, textbook. That's what happens when you read the book 18 times, because it says "I'm selective, I'm not sure about you yet. There's other women I'm probably dating that I haven't told you about, without revealing this directly. And that I'm selective." Why am I selective? Because I have choices, I have options, and I want to make sure I get the best girl.
These other guys that are asking her out at the end of the date, they're going, "Oh, I hope she likes me. I hope she'll go out with me." But he's like, "I'm not too sure about you," so she recognizes, "Well, I better not screw this up. This guy's got other choices and other options, then I'll be stuck with these needy, insecure guys."
I also jokingly mentioned that she could always call and ask me out, because it's not 1950 anymore.
It's fucking beautiful, man.
How would you rate my response?  Is she a structured woman?
She sounds like a woman who doesn't know where she stands with you, and it's causing her attraction to go up, and she's trying to figure out how you feel about her. This is exactly what you want. And your response, 3% Club brother. You should definitely get yourself one of these mugs on Teespring because you have earned it. Eighteen times, these responses, I mean, that's beautiful. It doesn't get any better than that. It's like something maybe even better than I would come up with.
What response would you recommend for a similar situation in the future?
Bob
That's a great boilerplate one, and I'm sure a lot of people watching this are going to steal it. But that's great, dude. You're thinking on your feet, you're doing exactly what you're supposed to be doing. So, golf clap for you.
Third Viewer's Email:
Hi Coach,
I would like to share this little success story with you. I read your book multiple times. And it helped me a lot.
I am a 48-year old man who lives in Europe. About a year ago, I met a girl that I really like. We saw each other from time to time, but there were no romantic feelings from my side. Not yet.
In March or April, we started talking more and more with each other, and that's when my feelings for her grew. We started dating, and things went really well.
Until 3 or 4 weeks ago – yes, cliché – her ex-boyfriend came back in the picture. He wanted her back, wrote her letters to tell her how much he loves her, he told her he would do everything to get her back, he even said that his life makes no sense anymore without her and that he would consider killing himself.
Oh yeah, that's just so attractive. That's going to just make her pussy so dripping wet, it's unbelievable. This is your competition?
And, believe it or not, the girl decided to give him another chance.
Maybe she felt guilty, maybe because they spent a lot of time together. Maybe she missed him. You don't know.The bottom line is, she probably had more time to emotionally bond with him. That's why.
She called me to explain the situation. She told me it would be better to be just friends. And despite the fact that I was pretty upset, I stayed cool and centered. I told her, "Hey, if your ex is what you want, give it a chance. No problem. But I am not interested in being just friends. Let me know if it doesn't work out with him." I wished her all the best, and I walked away.
You're just saying, I'm not participating. Because she's saying, well, let's just be friends. In other words, be my back up emotional tampon. And every time my ex-boyfriend upsets me, I'm going to call you and whine about it, and take up your time, and give you blue balls. Yeah, no. No, I don't think so.
And guess who texted me a couple of days ago? 
I don't know. Who could it be?
This was the conversation.
So, I like how he includes the whole text exchange, which is good. This is good intel for you guys that are sitting there watching future 3% club members.
She texted 1 word: "Hug."
I replied: "Hey, good to hear from you. How are things going with you?"
She texted a couple of lines about her house and about her work.
I replied: "Good! I would love to see you again. Are you free for dinner next week?"
And she replied: "Are you sure you would still like that?"
I was prepared for that question!
That's what happens when you read the book 18 times and you practice. He was prepared. "Success depends upon prior preparation, and without said preparation, there is sure to be failure." ~ Confucius.
I answered: "If you give me one of those sweet kisses of yours after dinner, I definitely would."
What he's communicating is sex and romance. That's his vibe, that's what he's interested in. You're also not sure if things are going sideways with the boyfriend and she's trying to just stir the pot to see if you're really interested. But a dude is threatening to kill himself, as you know, to try to get leverage for her to take him back and give him another chance. Oh man, I can just imagine the testing that she's doing with that guy.
She replied: "Hahahaha. And what if I would have freaked out on that kiss remark?"
I love his comeback.
I answered: "Then I would have stopped this conversation and you could eat McDonalds next week."
That's good. Remember what I said about women waiting to reply back? They're going to be present with their feelings. "Oh, I don't know."
Half an hour went by.
She made him wait on purpose.
She replied: "Would October 5th suit you for dinner? And please close your curtains in case someone sees us kissing."
In other words, "Oh, I'm totally down to make out and shag you in your house."
Of course, I have no idea how things will be on October 5th, but we will just see.
Right attitude.
I want a fun evening, no drama, and all the other things that could happen would be a nice bonus.
So what does that tell you? He has an abundance mindset, he's not attached, he could take it or leave it. I'd love her to come over and have fun and hook up. If she tries at the last minute with, "Well, it's just as friends," if she throws any of that crap, just say, "I told you, I'm not interested. Unless you're coming over because you miss my sexy body and you want to jump my bones. If you're just coming over because you want to chit-chat and for me to be your gay male girlfriend, then I'm going to have to pass and politely decline.
"So are you in or are you out? Are you coming over because you miss me and you want to fucking suck the tongue out of the back of my throat, or are you hoping that I'll agree to be your pal? Because I'm not interested in being your pal. You can you can have your ex-boyfriend be your friend. I'm not interested in that shit."
If it doesn't work, so be it. More opportunities to come. With her or with someone else.
Dude, cheers to you bro.
Thanks again for your bible! It really helped me.
Kinds regards,
Bob
Get the Book "How To Be A 3% Man"
How to Be a 3% Man
Audiobook | FREE**
How to Be a 3% Man
Audiobook | $19.95
How to Be a 3% Man
Audiobook | $19.95
*Amazon and the Amazon logo are trademarks of Amazon.com, Inc. or its affiliates. As an Amazon Associate I earn from qualifying purchases. **Free with a new Audible.com membership
How to Be a 3% Man
Kindle eBook | $9.99
How to Be a 3% Man
iBooks eBook | $9.99
How to Be a 3% Man
Lulu eBook | $9.99
*Amazon and the Amazon logo are trademarks of Amazon.com, Inc. or its affiliates. As an Amazon Associate I earn from qualifying purchases.
How to Be a 3% Man
Paperback | $29.99
How to Be a 3% Man
Hardcover | $49.99
How to Be a 3% Man
Paperback | $29.99
How to Be a 3% Man
Hardcover | $49.99
*Amazon and the Amazon logo are trademarks of Amazon.com, Inc. or its affiliates. As an Amazon Associate I earn from qualifying purchases.
Get the Book "Mastering Yourself"
Mastering Yourself
Audiobook | FREE**
Mastering Yourself
Audiobook | $24.95
Mastering Yourself
Audiobook | $24.95
*Amazon and the Amazon logo are trademarks of Amazon.com, Inc. or its affiliates. As an Amazon Associate I earn from qualifying purchases. **Free with a new Audible.com membership
Mastering Yourself
Kindle eBook | $9.99
Mastering Yourself
iBooks eBook | $9.99
Mastering Yourself
Lulu eBook | $9.99
*Amazon and the Amazon logo are trademarks of Amazon.com, Inc. or its affiliates. As an Amazon Associate I earn from qualifying purchases.
Mastering Yourself
Paperback | $49.99
Mastering Yourself
Hardcover | $99.99
Mastering Yourself
Paperback | $49.99
Mastering Yourself
Hardcover | $99.99
*Amazon and the Amazon logo are trademarks of Amazon.com, Inc. or its affiliates. As an Amazon Associate I earn from qualifying purchases.
Coach Corey Wayne Merchandise
If you have a question you would like me to consider answering in a future Video Coaching Newsletter, you can send it (3-4 paragraphs/500 words max) to this email address: Questions@UnderstandingRelationships.com
If you feel I have added value to your life, you can show your appreciation by doing one of the following three things:
Make a donation to my work by clicking here to donate via PayPal anytime you feel I have added significant value to your life. You tip your favorite bartender, right? How about a buck... $2... $3... $5... $10... $20... what ever YOU feel its worth, every time you feel I have given you a good tip, new knowledge or helpful insight. Please feel free to donate any amount you think is equal to the value you received from my eBook & Home Study Course (audio lessons), articles, videos, emails, newsletters, etc.
Referring your friends and family to this website so they can start learning and improving their dating and relationship life, happiness, balance and overall success in every area of their lives too!
Purchase a phone/Skype (audio only) coaching session for yourself or a friend by clicking here. Download the Amazon.com Kindle version of my book to your Kindle, Smartphone, Mac or PC for only $9.99 by clicking here. Get the iBook version for $9.99 from the iBookstore by clicking here. Get the Audio Book for FREE $0.00 with an Audible.com membership by clicking here or buy it for $19.95 at Amazon.com by clicking here. Get the iTunes Audio Book for $19.95 by clicking here. That way, you'll always have it with you to reference when you need it most. Thank you for reading this message!
From my heart to yours,

Corey Wayne
Author, Speaker, Peak Performance Coach, Entrepreneur
"Men are supposed to be leaders and the kings of their kingdoms. Women are attracted to men who display confidence, strength, dominance and masculinity. When women sense weakness in men, they naturally and instinctively bluff and test to see how they handle pressure and stress. Beta males get upset and lose their cool, resulting in a loss of attraction. Alpha males become amused, playful and often turn it around and have some fun with these tests of their strength, which leads to women becoming even more attracted to and turned on by them." ~ Coach Corey Wayne
Click Anywhere on Today's Instagram Image Below & You'll Be Taken To My Instagram Page. When you get to my Instagram page, click the "Follow" Button so you can follow me on Instagram. I upload several new Instagram photos per week.