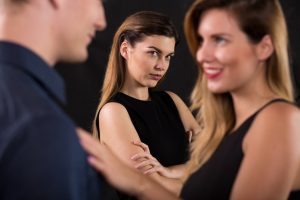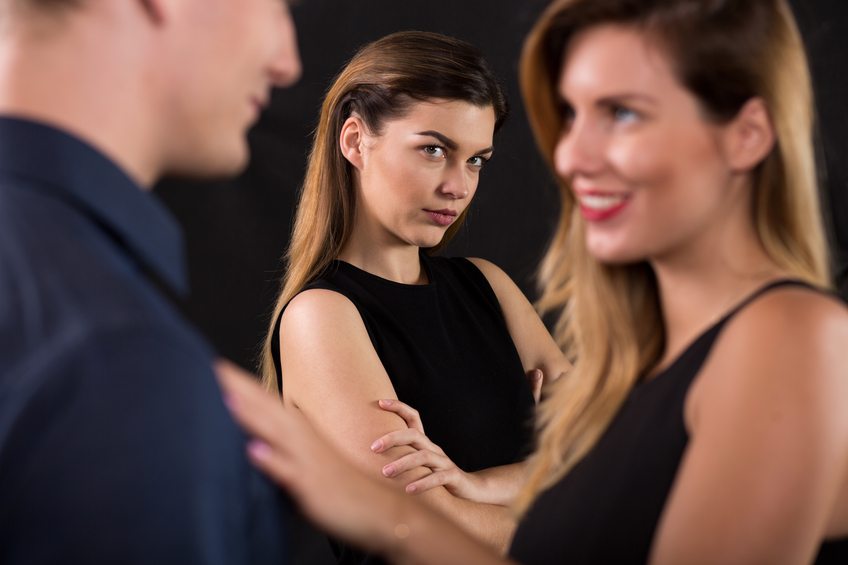 If you date someone who is separated or still in the process of getting a divorce, you usually are playing with fire. Why? Their emotions tend to be very raw and they need time to heal. They can be hot and cold. One moment you are the answer to their prayers and the next, they go back to their wife or husband. Messy divorces, hateful spouses and kids in the middle don't usually make for the best conditions to start a new relationship.
There's too many good, available, single people out there without getting involved with someone who has not completely resolved the ending of their previous relationship.
This is an email I got from a reader. She became involved with a guy friend of hers of 24 years after he had separated from his wife. Needless to say… she got burned:
Dear Corey,

Someone that I have known for 24 years has been separated from his wife for several months, divorce was supposed to be final in the 21st.  He asked me out for drinks. I said yes. I asked if there was any chance of them getting back together he said no, so we have gone out a few times.  Had a great time hanging out with him,  by the way, they have been living three hours away from each other since they have been married, their jobs and kids!  She found out he was dating and now wants him back and he said he still loves her so he went back, I'm hurt and upset.  She made him delete me from Facebook and what really hurts us our friendship is over!   Every one says people cross each others paths for a reason, I truly don't get this one!  This is not really a question but do you have insight on this?

Suzie

Sent from my iPhone
I feel for you. That sucks! 24 years is a long time for a couple to be together. Its scary to get a divorce. Especially when there are children involved. Some couples take a break only to get back together again a few months later.
Maybe they just needed a break from each other or maybe the relationship has been over for years, but neither one has been willing to admit it. They might not have the guts to leave. Both are too weak to do anything about it.
In one moment he is re-assuring to you that its over with his wife and the next, he deletes you from his facebook. That's pretty cold. But sometimes… its just the way the cookie crumbles.
When we get dumped suddenly or unexpectedly, our interest level doubles. A guy dating a girl he does not really care for, suddenly thinks he is in love and the one that he lost was… "The One!" Bullshit. I get emails from people all the time wanting to get back their ex's only to break up once I do help them get back. They all realize the same thing I did years ago. When you go back (heatin up left-overs as I like to call it), the same reasons that turned you off to begin with are still there.
However, I never judge. I just help people get what they want.
More than likely, he'll split up with her again. However, if he does and he contacts you, you must understand he could blow you off again and go right back to her. If you are strong and have an open mind, you could just say… "give me a call if it doesn't work out" and continue to date other people.
The key is never to get hung up on anyone emotionally until they have proven thru their actions over time that they are deserving of you and that they say what they mean, and mean what they say. Its hard to do if you are only dating one person. If you are casually dating and meeting new people, its much easier.
This guy friend of yours or friend who became a friend with benefits does not sound like he is going to resolve this issue anytime soon. The wife had more time in with him than you did. That's why he chose her over you. Forget about him and move on. Its all you can do.
Don't be sad its over… instead… be glad it happened and that you had the opportunity 🙂