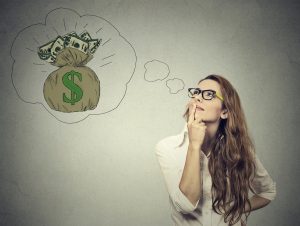 Money has two primary functions: 1) it is used as a medium of exchange 2) it is used as a store of value / wealth. The world's financial system was corrupted by weak and inept politicians who were beholden to Wall Street and the world's morally bankrupt banking elite in 1913… J.P. Morgan, Paul Warburg (whose nickname was "daddy war bucks"), the Rockefellers, Rothschilds and several other European banking families.
The world is still stuck with the corrupt and unfair banking system where the international bankers hold all of the cards. This system is prone to the boom and bust cycle. If you want to maximize your returns on all of your investments such as real estate, the stock market, commodities, etc. you need to understand how the system works so you can anticipate and be in the right place at the right time to profit. Otherwise, you could lose all of your wealth literally overnight!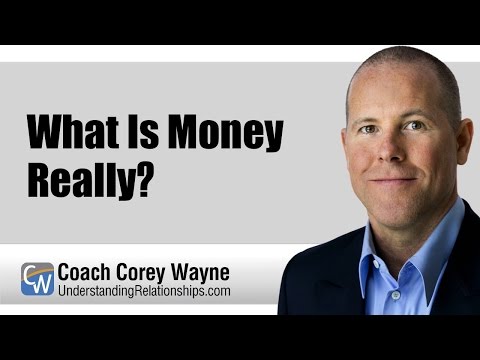 When the Federal Reserve and IRS were legislated into existence in 1913, the United States and its honorable citizens lost their sovereignty and the ability to print their own money into existence. Our founding fathers gave the power to issue the currency to Congress because Congress was designed to consist of representatives from every city and community in the Republic. These citizen representatives would collectively determine what the needs of each community was to create the national budget.
"Give me control of a nations money supply, and I care not who makes it's laws."- Mayer Amschel Rothschild, founder of the Rothschild banking dynasty.
The reason issuing power of our national currency was given to Congress instead of a group of selfish and devious bankers (in the Bible the "money changers" were considered the lowest form of life), can best be summed up by this quote from our founding father Thomas Jefferson:
"I believe that banking institutions are more dangerous to our liberties than standing armies. If the American people ever allow private banks to control the issue of their currency, first by inflation, then by deflation, the banks and corporations that will grow up around [the banks] will deprive the people of all property until their children wake-up homeless on the continent their fathers conquered. The issuing power should be taken from the banks and restored to the people, to whom it properly belongs." – Thomas Jefferson

"We must not let our rulers load us with perpetual debt. We must make our selection between economy and liberty or profusion and servitude. If we run into such debts as that we must be taxed in our meat, in our drink, in our necessities and comforts, in our labors and in our amusements, for our callings and our creeds… our people… must come to labor sixteen hours in the twenty-four, give earnings of fifteen of these to the government for their debts and daily expenses; and the sixteenth being insufficient to afford us bread, we must live… We have not time to think, no means of calling the mis-managers to account, but be glad to obtain subsistence by hiring ourselves to rivet their chains on the necks of our fellow suffers. Our landholders, too… retaining indeed the title and stewardship of estates called theirs, but held really in trust for the treasury, must… be contented with penury, obscurity and exile… private fortunes are destroyed by public as well as by private extravagance.

This is the tendency of all human governments. A departure from principle becomes a precedent for a second; that second for a third; and so on, till the bulk of society is reduced to mere automatons of misery, to have no sensibilities left but for sinning and suffering… And the fore horse of this frightful team is public debt. Taxation follows that, and in its train wretchedness and oppression."-Thomas Jefferson
Prior to the Revolutionary war, our founding father Benjamin Franklin, who spent much of his life in England, saw the poverty and despair created by the bad influence of the bankers on the English Parliament. He remarked:

"[It was] the poverty caused by the bad influence of the English bankers on the Parliament which has caused in the colonies hatred of the English and… the Revolutionary War." – Benjamin Franklin
Back in the colonies, commerce and employment were booming. The colonies were issuing their own money called "continentals". The colonial government determined the needs of its citizens and whatever money was required was printed and spent by the government into existence. They paid salaries, bought supplies, etc. with the continentals. The colonists used this colonial form of currency as a medium of exchange for trade and commerce. It was considered legal tender. Since only the government could print and issue it, the quantity of dollars created and printed was always known and the currency held its value. During the Revolutionary war the British made counterfeit continentals in their effort to destroy, devalue, debauch and debase the value of the colonists currency. George Washington remarked, "by the end of the war a wagon load of continentals would barely buy a wagon load of supplies."
When the English bankers found out the colonists were printing and using their own currency, they demanded that their bought and paid for politicians pass a law requiring the colonists to pay all of their taxes in gold and not the colonial continentals. The problem was, the bankers had all of the gold.
Within a year Benjamin Franklin was disappointed and angry to see that the colonies now looked like London. Full of vagrants, unemployed and homeless people. The corrupt English Parliament and bankers had destroyed the colonial economy. He remarked:
"The inability of the Colonists to get power to issue their own money permanently out of the hands of George III and the international bankers was the PRIME reason for the revolutionary war." – Benjamin Franklin
How The Banking System Really Works
The world has a debt-based monetary system. In other words, the only way money is created and enters circulation is by borrowing it into existence. When the US government needs to borrow money, the Treasury Department prints a government bond for the amount of money to be borrowed and then gives the bond to the Federal Reserve Bank. The clerk at the Federal Reserve Bank logs into their computer and sends that amount of money to the US treasuries bank account. Let's say for example that the US treasury borrows $100 billion from the federal reserve bank. The Federal Reserve doesn't have $100 billion. They create it out of thin air. The money does not exist until a clerk punches the keystrokes on a computer for $100 billion. Now the US treasury, or should I say the US taxpayer owes the hundred billion dollars plus interest back to the Federal Reserve bank.
The Federal Reserve Bank is not a US government institution. It is a private banking cartel that exists to service the banks and members of its board of governors. They are completely independent of the US government, except for the corrupt politicians nominating their asshole Ivy League college buddies as its chairman, board of governors, etc. It's all the same people from Wall Street. They go from Wall Street to the Federal Reserve bank and then back to Wall Street. A few years later they're back in government again paying off their buddies and getting legislation passed that is favorable to Wall Street and the bankers. If one of them breaks the law or it is discovered that something the banks are doing is illegal, they simply get the corrupt politicians to insert little riders into current pending legislation and once that pending legislation passes… their illegal acts are now totally legal! It's the good ol' boys network! Special favors for their frat brothers. Nothing personal. It's just business.
Now this next part is going to blow your mind! Not only does the Federal Reserve bank have the power to create money out of thin air, but every bank and branch in every city has the power to create money out of thin air!
If you go to your local bank to get a $50,000 car loan, that bank is going to create that $50,000 out of thin air the moment they debit your account or wire that money to the car dealership. The loan is shown as a receivable asset on the bank's books. Not only do you owe the original $50,000 principal back to the bank, but you also owe interest. The bank only needs to have 10% of any loan that they make in reserve or sitting in the checking account of one of its customers. So if you deposit $5000 into your local bank, they are then allowed to create 10 times that amount of money out of thin air and lend it out at interest. European banks only have to have 3% of the money it creates out of thin air in the collective accounts of its depositors! What a business! Your product is digital money and the only labor to create it is keystrokes on a keyboard. Do you think that's fair?
As long as you make your car payments on time, the bank gets $50,000 it did not have to begin with, plus all of your interest payments. If you were to default on your loan, they would have to write that $50,000 off against their profit and loss statement.
Here's the problem with a debt-based monetary system. All money is created as debt, therefore, there is always more money owed back than was originally created out of thin air or borrowed. To keep the economies growing and expanding, banks must always be expanding the money supply and thus simultaneously be devaluing the currency. Since money only comes into existence when a loan is created, you get bubbles in different sectors of the economy. Remember the real estate bust of 2007?
What happens is too much money in the form of loans is chasing too few properties. Therefore, the real estate appreciates above what it is really worth. We have a bubble in college education due to too many loans chasing too few classroom openings. Have you looked at how expensive college has gotten in the past 20 years? It's called the education bubble. Students are now graduating around the world with tens of thousands of dollars in student loan debt. The sad thing is, they have to start making payments on their debt, but they can't find any jobs. Have you noticed all of the riots around the globe perpetrated by broke, unemployed and disillusioned young people?
When you look at the money supply worldwide, and it does not matter what currency you are looking at, we are in a debt deflation. Banks are not lending. The amount of loans in circulation is decreasing. Therefore, the money supply is also decreasing. That's why more and more people are losing their jobs.
On top of that, the banks are dictating to the governments around the world that they implement austerity measures. So the governments are raising taxes which takes more of the people's money, and they are also reducing expenses and cutting benefits. This further is reducing the money supply in the economy. That is why all of these economies are continuing to collapse.
Over the past century, the bankers have gotten the whole world into more debt than they can ever pay back. That is a fact. Even if you took all of the income of the wealthy and Fortune 500 corporation's in the US, it still would not be enough to cover what the US government is borrowing each year. So next time you hear a politician running his fucking mouth about taxing the rich to pay for the deficit, don't listen to the ass clown! They don't know what the fuck they are talking about! Its a talking point for uniformed voters. Bill Whittle breaks down the numbers in this excellent short YouTube video: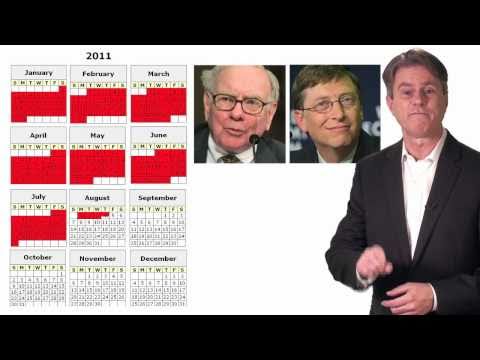 In the Thomas Jefferson quotes I listed above, he talks about how the banks through inflating the money supply and then deflating the money supply (after the bubble pops); they reduce their lending and thereby money in circulation causing depressions and busts. When people can't pay their bills, the banks foreclose and take their house and cars and any other assets they can get their rat claws on.
When I was in real estate back in the early to mid 2000s, my company originated hundreds of millions of dollars of mortgages. I know the real estate and mortgage sector like the back of my hand. Have you ever looked at a mortgage amortization schedule? Have you noticed that the bank gets all of its profit upfront as you are making payments? You don't really start paying much principle on your loans until close to halfway through its term. Most people keep their houses for four or five years (except when they owe more than its worth). Most are surprised when their pay off is not much less than what they originally borrowed. Do you think that is fair? I think not.
Why the fuck should "we the people" pay interest to a private banking cartel for creating our money out of thin air and then lending it to us, when we can simply create only what we need so it's transparent and everybody knows exactly how much money is being created out of thin air?
If we did away with fractional reserve banking, then the banks could only lend money they actually had. Currently, our money supply is expanded and created in secret at the whims of and for the benefit of the world's international banking elite. They have inherited this corrupt and broken system from their parents, grandparents and great grandparents who created it over the past several hundred years.
Gold and silver, and gold and silver certificates should be issued as legal tender and used by we the people to store our wealth and protect it from politicians who can devalue our paper fiat currency. Fiat currency is not backed by gold or silver. Its value therefore, will fluctuate in relation to how well our politicians spend it into existence. If they print too much it will lose its value. If they reduce the amount they are printing, the value will slowly rise again. Over the decades, families should convert their extra paper Fiat currency dollars into gold and silver. Gold and silver can always be used as legal tender if the politicians have done a poor job of managing the currency.
In this digital age, you should move portions of your wealth into assets (gold, silver, etc.) or other currencies that are more stable or that are likely to appreciate in value. That way, no matter what the politicians do to the paper Fiat currency, you and your family's wealth will not be harmed or destroyed.
Look at what is going on in Europe. Lets look at Greece. The IMF, gets I think somewhere around 60% of its money from the Federal Reserve Bank and the rest from the European and other Central Banks of the world. Speculators on Wall Street drive up borrowing costs of overly leveraged and indebted countries who have no central bank of their own anymore, thereby causing the Greek government to obtain financing at rates they can not afford without defaulting on their debt. The IMF comes in and makes unfair loans, mostly with our money that was created out of thin air that they know the Greek government will eventually default on.
Now the IMF and World Bank are dictating to the Greek people that they must sell off their buses, train system, public utilities, the Acropolis and any other asset of the people that has some value for pennies on the dollar! Hey, it's nothing personal… it's just business. Steve Forbes was in Greece recently attending a US chamber of commerce meeting with other vultures and corporate raiders and was quoted by Max Kaiser as saying the reason he was in Greece with the Chamber of Commerce was because "it's the greatest financial opportunity in history! The assets of the Greek people are going to be sold off for pennies on the dollar. (what an asshole! Can you believe the moral bankruptcy of Steve Forbes?)" Do you think that is fair? Maybe now you are starting to see why the Greek people have been so pissed off and demonstrating and rioting. The following quote is something to think about…
"There are two ways to conquer and enslave a nation. One is by the sword. The other is by debt." – John Adams

What these guys are doing is totally legal, and if it isn't, their corrupt politicians are all too happy to modify our laws to allow this to continue.

"All of the perplexities, confusion, and distress in America arises, not from the defects of the constitution or confederation, not from want of honor or virtue, so much as from downright ignorance of the nature of coin, credit, and circulation."- John Adams, Founding Father of the American Constitution.
I could write a book on this subject alone. I have not even really scratched the surface yet. But here is an excellent documentary done by Bill Still where he will take you through the entire history of the battle between the bankers vs our founding fathers and the rest of the good honorable people of the world. It's a fantastic piece of work!
The following are some books you absolutely must read on the subject. Patriots, every one of them…


I highly recommend that you also watch this outstanding video from Bridgewater by Ray Dalio that describes what really drives the economy: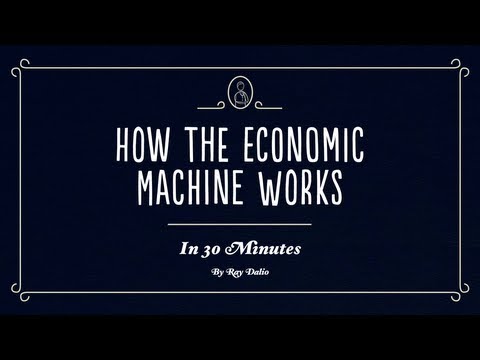 Get the Book "How To Be A 3% Man"
How to Be a 3% Man
Audiobook | FREE**
How to Be a 3% Man
Audiobook | $19.95
How to Be a 3% Man
Audiobook | $19.95
*Amazon and the Amazon logo are trademarks of Amazon.com, Inc. or its affiliates. As an Amazon Associate I earn from qualifying purchases. **Free with a new Audible.com membership
How to Be a 3% Man
Kindle eBook | $9.99
How to Be a 3% Man
iBooks eBook | $9.99
How to Be a 3% Man
Lulu eBook | $9.99
*Amazon and the Amazon logo are trademarks of Amazon.com, Inc. or its affiliates. As an Amazon Associate I earn from qualifying purchases.
How to Be a 3% Man
Paperback | $29.99
How to Be a 3% Man
Hardcover | $49.99
How to Be a 3% Man
Paperback | $29.99
How to Be a 3% Man
Hardcover | $49.99
*Amazon and the Amazon logo are trademarks of Amazon.com, Inc. or its affiliates. As an Amazon Associate I earn from qualifying purchases.
Get the Book "Mastering Yourself"
Mastering Yourself
Audiobook | FREE**
Mastering Yourself
Audiobook | $24.95
Mastering Yourself
Audiobook | $24.95
*Amazon and the Amazon logo are trademarks of Amazon.com, Inc. or its affiliates. As an Amazon Associate I earn from qualifying purchases. **Free with a new Audible.com membership
Mastering Yourself
Kindle eBook | $9.99
Mastering Yourself
iBooks eBook | $9.99
Mastering Yourself
Lulu eBook | $9.99
*Amazon and the Amazon logo are trademarks of Amazon.com, Inc. or its affiliates. As an Amazon Associate I earn from qualifying purchases.
Mastering Yourself
Paperback | $49.99
Mastering Yourself
Hardcover | $99.99
Mastering Yourself
Paperback | $49.99
Mastering Yourself
Hardcover | $99.99
*Amazon and the Amazon logo are trademarks of Amazon.com, Inc. or its affiliates. As an Amazon Associate I earn from qualifying purchases.
Coach Corey Wayne Merchandise
If you have a question you would like me to consider answering in a future Video Coaching Newsletter, you can send it (3-4 paragraphs/500 words max) to this email address: Questions@UnderstandingRelationships.com
If you feel I have added value to your life, you can show your appreciation by doing one of the following three things:
Make a donation to my work by clicking here to donate via PayPal anytime you feel I have added significant value to your life. You tip your favorite bartender, right? How about a buck... $2... $3... $5... $10... $20... what ever YOU feel its worth, every time you feel I have given you a good tip, new knowledge or helpful insight. Please feel free to donate any amount you think is equal to the value you received from my eBook & Home Study Course (audio lessons), articles, videos, emails, newsletters, etc.
Referring your friends and family to this website so they can start learning and improving their dating and relationship life, happiness, balance and overall success in every area of their lives too!
Purchase a phone/Skype (audio only) coaching session for yourself or a friend by clicking here. Download the Amazon.com Kindle version of my book to your Kindle, Smartphone, Mac or PC for only $9.99 by clicking here. Get the iBook version for $9.99 from the iBookstore by clicking here. Get the Audio Book for FREE $0.00 with an Audible.com membership by clicking here or buy it for $19.95 at Amazon.com by clicking here. Get the iTunes Audio Book for $19.95 by clicking here. That way, you'll always have it with you to reference when you need it most. Thank you for reading this message!
From my heart to yours,

Corey Wayne
Author, Speaker, Peak Performance Coach, Entrepreneur
"I am only one, but I am one. I cannot do everything, but I can do something. And I will not let what I cannot do interfere with what I can do. And what I can do, I ought to do; what I ought to do, by the Grace of God, I WILL do." ~Edward Everett Hale