Here is how you can attract beautiful women easily. The Ultimate Online Dating Profile is one in which your profile is set up in a way to attract, and send you high quality, and pre-screened dating prospects you normally would not encounter in your daily life. Look upon any dating profile as simply another system you can employ in your dating life to automatically send high quality and pre-screened prospects your way.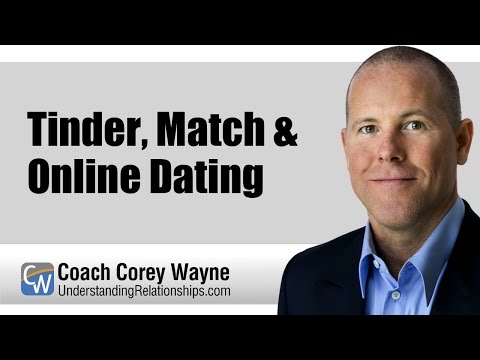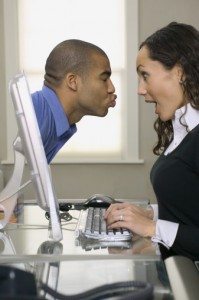 I personally have found it to be an inefficient waste of time to write women. To me its the law of diminishing returns. When you compare how many high quality matches you get with a good online dating profile that causes women to contact you first, versus writing every woman you find attractive to elicit a response from the ones that like you too… its simply a more efficient use of your time to wait for women to respond to your profile first. Why? Many reasons.
Saving you time is the obvious answer. However, the more powerful answer is this: if you wait for the women who like you to contact you first, it puts you in the position of being pursued. This starts them out chasing you from the get-go. It also causes them to see you as a catch. Besides, women are more attracted to men whose feelings are unclear anyways. Give them what they want. Let them be curious like a cat so they have to work to get you.
Think about it from another angle. A successful man who is popular with women and who has lots of choices socially, is not going to spend much time online. Why? He doesn't have time to. He's either busy with his purpose/career/business/mission in life, or spending it with the women who are trying to convince him to be their boyfriend. Does James Bond have time to email chicks on match.com for a date? Absolutely not. He's already got more chicks after him than he can handle anyways. However, he's always got room for one more good one 😉
When your profile is worded properly, it will cause women who are reading it to say to themselves… "he's describing me!" and then be compelled to write you a response in hopes that you will reply and maybe go out with them. It flips the script. It causes women to risk rejection to contact you. Then you get to decide if you like them enough to make a date with them. Besides, most beautiful women are absolutely inundated with emails upon signing up for a dating site. One gorgeous Russian I met thru match.com told me she got over 150 emails in the first 24 hours after her profile went live. She took it down after a week. I was shocked! She got over 1000 emails the first week.
How can anyone deal with that? She also got angry emails from guys who she never responded to. I was one of the few guys she contacted upon joining. I was the only one she actually went out with (of course). So if you want to spend your time emailing the hot ones, you know what you're up against. Thousands of needy fucked-up guys… who don't know jack shit about women… bombarding all the new beautiful women who sign up for online dating with countless emails. I really feel sorry for women trying to navigate the online dating world. Its good to be a man 🙂
I coach guys (and girls) to get clear about the type of person they want to attract first, before creating an online dating profile. I encourage you to watch How To Attract The Perfect Woman. Why? You need to know what you want so you can ask for it in your profile. Then, when women read it who like your picture they will say to themselves, "that's me! I'm exactly what he's looking for!" and be compelled to write you. Otherwise, by not getting clear about what you want is what I call… using the shotgun approach to dating. This sets you up to just get average lame chicks… instead of… using a precision instrument to nail (pun intended) your target. Much like the one shot, one kill (or two… don't forget threesomes!) motto of a Marine Scout Sniper…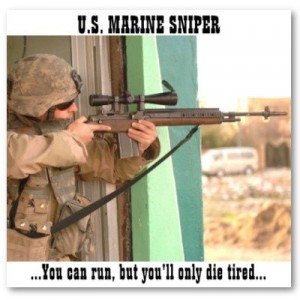 So after you've made your list based upon How To Attract The Perfect Woman for your future wife, girlfriend… or… girlfriends, you will know EXACTLY the kind of woman (or man if you're a woman) you want to attract.
The top two dating websites are PlentyOfFish.com and Match.com. Which is better? I've used both. Match.com is the best. Everyone pays so they've got skin in the game. PlentyOfFish.com is a free dating site. The chicks tend to be flakier. Their profile picture system quality is poor. So, there is a good chance you will go out to meet one of them and she won't look like her picture 🙁 No Bueno!
This is an email I got from a new coaching client. He's a Police Officer. He just finished making his list of what he wants, so here's what he came up with:
Hey Corey, its Tom from San Francisco. I put together the online profile that we spoke about on the phone on Tuesday. I tried to send you the pages, let me know if you have a problem opening them, I'm not too savvy with the computer. I also have my top tens for you; here they are:

Wants: #1-Strong family values, is a good parent if they have kids or the potential to be if they don't, #2-Giving to others/charitable with a strong world view, #3-Intellectually smart and can meet me on that level, #4-Honesty and integrity, #5-Good communication skills, can explain what they are feeling, #6-Balanced between work and personal life, doesn't make job a higher priority than it needs to be, #7-Willing to submit themselves to the relationship, #8-Healthy lifestyle(Eating, fitness, and overall health), #9-Style, someone who can appreciate a nice, well kept home and will help maintain that environment, also a good personal style, #10-Reasonably attractive to me, I prefer brunettes with a nice shape, longer hair, and a little darker than me, #11-Financially responsible and reasonable.            

Don't Wants: #1-Selfish and self absorbed, #2-Narcissist, #3-Slob, #4-Lazy,#5-Excessive drinking, no smoking, and no drugs, #6-Hypochondriac, #7-Needy,clingy, smothering, #8-Has conflict in all their relationships, family, friends, coworkers, boss, etc, #9-Poor life priorities, doesn't value whats important, overvalues nonsense, #10-Victim mentality.
            
Check it out and tell me what you think and where there is room for improvement.

Thanks, Tom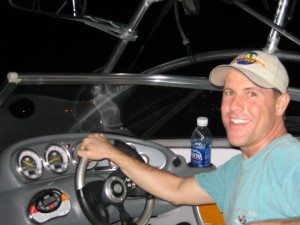 That should give you an idea of what a completed list looks like. From that list, you will create a positive, optimistic and focused online dating profile to automatically attract and pre-qualify good dating prospects that match your criteria. You will tell a little bit, but not too much about yourself. If a woman is intrigued by your profile, she will ask you to tell her more.
When creating an online dating profile, one of the most important things for you to do is to use several good pictures of yourself having fun and smiling. If you are a gym rat, don't use any profile pictures of yourself showing off your muscles all tan and oiled up in your banana hammock. Its not cool and will turn chicks off.
Now the next part is for you to describe what you want. You're not going to put your whole life story online. The idea is to be brief, mysterious (cats are curious-just give them a little taste), confident and talk as if you are a catch without bragging. After I first published this article one of my clients emailed this question:
Hey Corey, hope all is well with you! One question: What do you consider to be extensive or too much information for a dating profile? Tom.
If you notice in my profile below, I talk about a lot of general things I like to do. It allows a woman to read my profile and imagine the possibilities of what we might do. If I were to say something lame like… "I like long walks on the beach and candlelit dinners" that's pretty boring and predictable. The Idea is to talk about a lot of different things without being specific as to my life routines. Predictable is boring and anti-challenge for women. If the cat's not curious, she will go find someone else who gives her something to be curious about. Here's my ultimate online dating profile:
About Me & Who I'm Looking For

I love beautiful, confident, and sexy women that are completely comfortable being feminine. Are you drop dead gorgeous, healthy, confident, secure, optimistic, sexually open, flexible, giving, intelligent, honest, outgoing (a social butterfly), fun, great communicator (my life is a drama-free zone), understands men, affectionate, sexy, happy, and very feminine? My ideal woman is between 5′-0″ and 5′-9″ tall, slender, and in great shape with a great body, long and straight brown, black, red, or auburn hair, dark eyes, and clear tan skin. Health, exercise and a healthy diet are a big part of her life.

I love to laugh, tease, and have fun. I am a very playful, outrageous, silly and strong man. I am very confident and used to getting what I want. I want a woman who is used to the same. What ever you do for a living, its something you absolutely LOVE! A great sense of humor is a must! Maybe you have older brothers who still to this day, mess with you and tease you, and you're just as playful and sweet back to them.

Occupation

I am a Life & Peak Performance Coach. I love helping people! I want a woman who is just as concerned about the welfare and upliftment of others as I am… and… who will support me in my mission to make the world a better place.

For Fun

My life is about helping people live their lives to the fullest. To wake up everyday and give a little more and be a little better than I was the day before. My life is about learning and growing and helping others do the same. My business is not work to me. I do it because I love it. For playtime… I love being on the water. Jet ski's, boats, etc. I love to snow ski, snow mobile, exercise, run and anything that allows me to enjoy the beauty of nature.

Favorite Hot Spots

I love to travel and see the world. Paris, Germany, Jamaica, Bahamas, Sanibel Island, Costa Rica, Orlando, Delray Beach, The Florida Keys, Tampa-Rocky Point, etc. I have friends that live all over the world and just love spending my time with people who have the same care and concern for making the world a little better than they found it.

Favorite Things

I love to eat healthy and exercise regularly. My health comes first. Having great health enables me to live, love, contribute, grow, and experience life's blessings as they were meant to be experienced. I love cooking good healthy meals for friends and family!

Last Read

Left To Tell-Discovering God Amidst the Rwandan Holocaust by Immaculee Ilibagiza. I stayed up all night reading it because I could not put it down. Another great book that reinforces & reconnects us to our own divinity. Web of Debt by Ellen Brown is another must read.

Sports & Exercise

Aerobics, Basketball, Billiards / Pool, Bowling, Cycling, Football, Golf, Inline skating, Running, Skiing, Swimming, Tennis / Racquet sports, Walking / Hiking, Weights / Machines, water sports, etc.

Faith

I am a very spiritual person. You won't find me in a church… unless its on a historical tour lol. I'm not into organized religion. The Lord dwells in our hearts. I can read the bible and any other holy book and make up my own mind. I'm not interested in listening to dogma from unenlightened people trying to tell me how to be enlightened. I'm looking for a very spiritual woman who looks at all spiritual traditions with respect and without judgement. She's a big LOVER. She lights the room up with her calm and peaceful presence.
That pretty much covers it for the major sections in most dating websites.
Here's what to expect once you go live with your profile. Will you get nothing but 10's emailing you? Nope. Many women just look at guys profile pictures, and then click the "wink" button, or they'll shoot you an email without reading anything in your profile. I just ignore the ones I have no interest in. When I was on Match.com, I got 7-10 emails per week. Over the course of the month, I got 2-3 really good prospects that were pretty close to my criteria.
The women usually would send an email to see if I was interested. I would respond with this:
Hi Jennifer,

Thanks for your email. I'd love to chat with you. Here's my number (555) 555-5555.

Corey
If she has confidence and is what I'm looking for she will call me. If she is timid, structured or has a bad attitude, I will never hear from her. When she calls, I will limit the conversation to maybe 10-15 minutes. I will simply make sure she does 70%-80% of the talking. How? By asking questions about her. When she asks about me I will give her a brief answer and then ask her something else about herself.
If I feel there is a connection, I will invite her to meet out at a public place for a drink. I will make a definite date. That means we agree on a place, day and time to meet. If she's not excited to set a date and meet, I'm not interested. I want high interest level in me. Not mediocre interest.
I don't have time to waste. I will set a definite date and time without any call back to verify the date nonsense. If she can't make definite plans, then just tell her to call you when she figures out her schedule and you'll set something up then. If she's not willing to make definite plans, there is a good chance she will flake on you if you make a "definite maybe" date.
Setting up an online dating profile like I detail above, will automate the online dating process for you. This will give you several additional prospects to practice with in addition to, picking up women face-to-face in public (my preferred method) during your every day life.
Get the Book "How To Be A 3% Man"
How to Be a 3% Man
Audiobook | FREE**
How to Be a 3% Man
Audiobook | $19.95
How to Be a 3% Man
Audiobook | $19.95
*Amazon and the Amazon logo are trademarks of Amazon.com, Inc. or its affiliates. As an Amazon Associate I earn from qualifying purchases. **Free with a new Audible.com membership
How to Be a 3% Man
Kindle eBook | $9.99
How to Be a 3% Man
iBooks eBook | $9.99
How to Be a 3% Man
Lulu eBook | $9.99
*Amazon and the Amazon logo are trademarks of Amazon.com, Inc. or its affiliates. As an Amazon Associate I earn from qualifying purchases.
How to Be a 3% Man
Paperback | $29.99
How to Be a 3% Man
Hardcover | $49.99
How to Be a 3% Man
Paperback | $29.99
How to Be a 3% Man
Hardcover | $49.99
*Amazon and the Amazon logo are trademarks of Amazon.com, Inc. or its affiliates. As an Amazon Associate I earn from qualifying purchases.
Get the Book "Mastering Yourself"
Mastering Yourself
Audiobook | FREE**
Mastering Yourself
Audiobook | $24.95
Mastering Yourself
Audiobook | $24.95
*Amazon and the Amazon logo are trademarks of Amazon.com, Inc. or its affiliates. As an Amazon Associate I earn from qualifying purchases. **Free with a new Audible.com membership
Mastering Yourself
Kindle eBook | $9.99
Mastering Yourself
iBooks eBook | $9.99
Mastering Yourself
Lulu eBook | $9.99
*Amazon and the Amazon logo are trademarks of Amazon.com, Inc. or its affiliates. As an Amazon Associate I earn from qualifying purchases.
Mastering Yourself
Paperback | $49.99
Mastering Yourself
Hardcover | $99.99
Mastering Yourself
Paperback | $49.99
Mastering Yourself
Hardcover | $99.99
*Amazon and the Amazon logo are trademarks of Amazon.com, Inc. or its affiliates. As an Amazon Associate I earn from qualifying purchases.
Coach Corey Wayne Merchandise
If you have a question you would like me to consider answering in a future Video Coaching Newsletter, you can send it (3-4 paragraphs/500 words max) to this email address: Questions@UnderstandingRelationships.com
If you feel I have added value to your life, you can show your appreciation by doing one of the following three things:
Make a donation to my work by clicking here to donate via PayPal anytime you feel I have added significant value to your life. You tip your favorite bartender, right? How about a buck... $2... $3... $5... $10... $20... what ever YOU feel its worth, every time you feel I have given you a good tip, new knowledge or helpful insight. Please feel free to donate any amount you think is equal to the value you received from my eBook & Home Study Course (audio lessons), articles, videos, emails, newsletters, etc.
Referring your friends and family to this website so they can start learning and improving their dating and relationship life, happiness, balance and overall success in every area of their lives too!
Purchase a phone/Skype (audio only) coaching session for yourself or a friend by clicking here. Download the Amazon.com Kindle version of my book to your Kindle, Smartphone, Mac or PC for only $9.99 by clicking here. Get the iBook version for $9.99 from the iBookstore by clicking here. Get the Audio Book for FREE $0.00 with an Audible.com membership by clicking here or buy it for $19.95 at Amazon.com by clicking here. Get the iTunes Audio Book for $19.95 by clicking here. That way, you'll always have it with you to reference when you need it most. Thank you for reading this message!
From my heart to yours,

Corey Wayne
Author, Speaker, Peak Performance Coach, Entrepreneur
"It pays to be a winner."-US Navy SEAL Motto