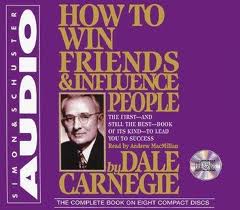 Have you ever moved to a new town, city or country and felt totally out of place because you did not know anyone or maybe even speak the language? If you want to win friends and influence people, you must talk to strangers.
People love to talk about themselves. Therefore, the easiest way to get to know someone is to ask them questions about themselves in a casual conversational way.
I remember when I went to the University of Florida. At the beginning of my third year of college I moved to Gainesville Florida. I had a handful of friends there from high school, but for the most part I knew almost no one. Plus, the city was totally foreign to me.
Thru the apartment complex, they matched me up with 3 other guys to be my roommates. I was the first to arrive. I got up there on a Friday evening only to find out there was no power. It was the hottest time of the summer. No fans. No A/C. Only hot, humid and sweaty weather. No breeze either. Yuck. Trying to sleep was almost impossible. Oh, no telephone either (cell phones were too expensive for college students back then).
Of course the electric company was closed for the weekend. You know where I was first thing Monday morning? Yep. Power company. Power got turned on late Monday. A week later my other roommates showed up. By then I had the phone, electric and cable turned on.
It was not very organized, but it was my first experience away from home. That first night was the loneliest night of my life. I lay there sweaty and in the dark trying to sleep. First time away from home and all the security I had ever known. It was sooooo quite. Over the next few months I made new friends and built a social circle from scratch.
I recently got an email from a reader in the United Kingdom who recently moved there from Spain. New country and different language. Looks like he's having trouble adjusting and meeting new people. My comments are in (bold brackets like this in the body of his email):
Dear Sir Wayne,

First of all, many thanks for this chance.

Let my introduce you my problem.

My name's Dove and I'm from Spain, currently living in UK. I moved here 1 month ago and I feel lost and confused about my relationship with people here.

Maybe its my insecurity about the language or maybe it's a general insecurity about myself. I don't know…. (actually you do know. We always know, but are afraid to admit to ourselves. Its called bullshitting yourself. I would say that its probably both since you brought it up… "general insecurity" and "my insecurity". So we know what the problem is).

Could you please help me?

I'll be very grateful with any suggestion from you.

Regards. 

Dove
I really feel for him. Well, lets look at insecurity. What is it? Simply put, when we become worried about what others think about us, or that others may look down upon us and not approve, we become worried we will not be accepted and loved. This causes us to become fearful and hold back.
If you continue to be intimidated and uncomfortable by strangers, it will always keep you in this un-resourceful and fearful state. You have created a mind prison for yourself. A limiting belief. You worry that others won't like or accept you. Guess what? Some won't. Maybe a lot of them won't. Who cares?
The bottom line is, you must learn to become comfortable in your own skin and stop caring what others think of you. Why? What others think of you is irrelevant. Fuck em if they don't like you. Its their loss.
I have dozens of friends who English is a second language that they had to learn. What's the fastest way to learn? You're doing it. Baptism by fire. You have immersed yourself in the English culture and language.
To get better, you must talk to strangers. When you stand in line waiting for your coffee or to pay for your groceries, gas, etc. say hello to people. Tell people you are new to the area and are wondering if they know of any good local restaurants, places to shop, interesting things to do, etc. Make small talk. People love to be helpful and make suggestions. Even if you don't have a fucking clue what they are saying, just nod your head in agreement LOL. Its what everyone else does.
Just get in the habit of talking to people everywhere you go. Get to know your neighbors. Say hello and smile a lot. Read my book "How To Be A 3% Man". You will learn a lot about human behavior, body language and become better able to read men and women. It will heighten your sensory acuity. It will help you get laid, get a girlfriend or a few playmates. What ever you want. Just learn the material and apply it. It works every where there is freedom.
Also read/listen the timeless wisdom in Dale Carnegie's "How To Win Friends & Influence People."
Become involved in clubs and organizations that you have interest in so you can meet other like minded people. Create an online dating profile so you can get emails from several hot women who are exactly what you are looking for contacting you for a date. In a few months you could be meeting and dating several women and have a load of new like minded friends to hang out with.
Women love men from other countries who have an accent. Its sexy and charming to them. It makes you different and unique. Use that to your advantage.
As you make new friends, girlfriends, learn the language better and become more familiar with the neighborhood, you will start to feel less and less insecure. Keep me posted on your progress.
"The more you work at just being yourself, the more likely you'll feel purposeful and significant in your life."-Dr Wayne Dyer